Ukrainian presidential candidate, leader of the Fatherland party, Yulia Tymoshenko, said that her party's faction in the Verkhovna Rada is starting an impeachment procedure against the current head of state, Petro Poroshenko.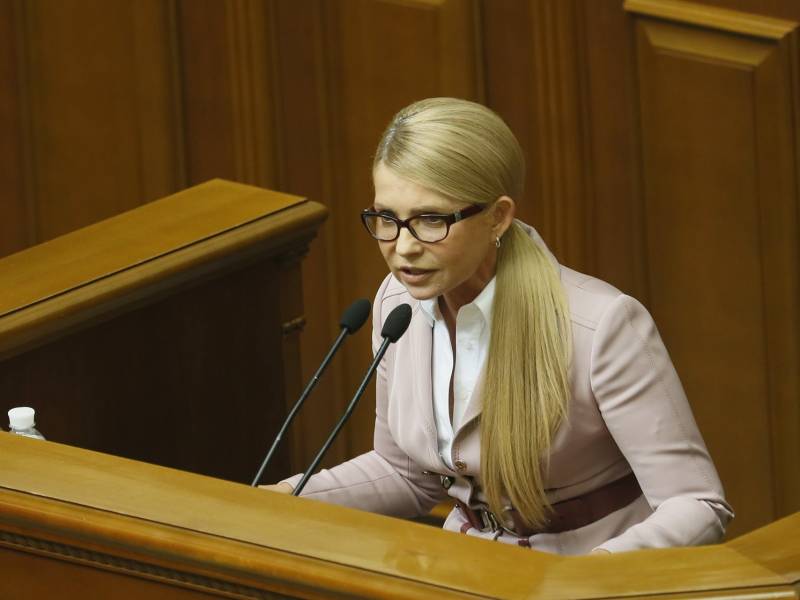 She referred to the results of an investigation previously published by journalists. It talked about the involvement of the president and officials from his entourage in the smuggling of spare parts from Russia necessary for the military
equipment
. According to this investigation, spare parts were bought at inflated prices.
We announce that, together with other factions that support us, we are beginning the impeachment process for the president
- said Tymoshenko from the rostrum of the Verkhovna Rada.
According to her, the fact of procurement of spare parts from Russia is "assistance to the enemy", "destruction of the army" and in general is "jurisdictional matter" that falls under Article 111 of the Criminal Code of Ukraine ("High Treason").
In addition, there is also the 111th article of the Ukrainian Constitution. She states that the head of state can be removed from his post at the initiative of the Verkhovna Rada by impeachment if he commits treason or any other crime. But in order for this article to be put into practice, a special mechanism is required by the law on impeachment. However, the Verkhovna Rada has not been able to adopt this law for many years now, since 1996.
One of the campaign promises of Yulia Tymoshenko is that she intends to achieve the adoption of such a special law if she wins the upcoming elections.