According to the British Ambassador to Moscow, Lori Bristow, former GRU officer Sergei Skripal and his daughter Julia are alive. Thus, he responded to a statement from the Russian Embassy in London. According to Russian diplomats, no one can say that everything is in order with these people.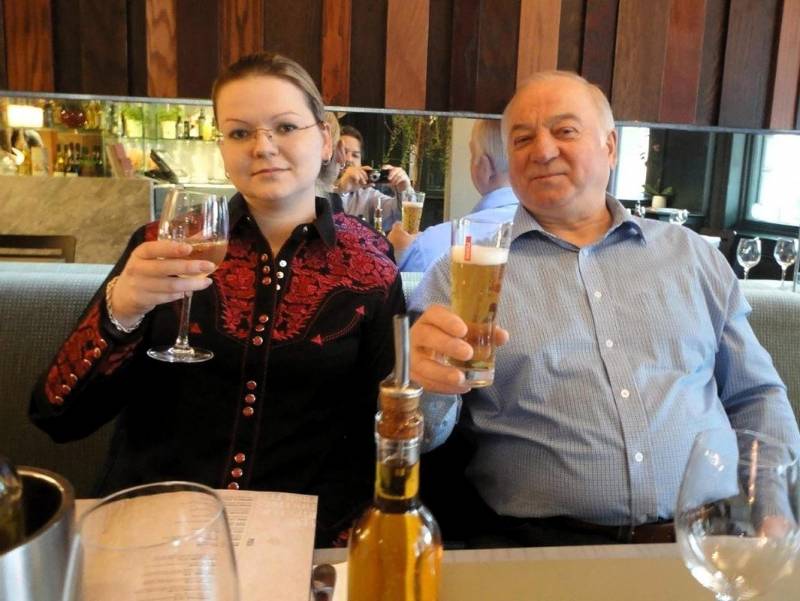 In an interview with the agency
Interfax
Bristow said that a request from the Russian embassy for a meeting with the Skripals was sent to Sergey and Julia. According to him, they refuse to contact the diplomatic mission staff.
They do not want to meet with representatives of the Russian embassy. It seems to me that it is not so difficult to understand why they may not want to meet with representatives of the Russian state. This is their choice
- said the British diplomat. He added that the Skripals were tried to be killed with a nerve agent. Now it is London's duty to protect these people, and they are in a safe place.
Bristow reaffirmed that his country did not intend to investigate the Skripals affair with Russia. Britain has more information than the one published in the media. But London does not want to make it public, as it can cause "prejudice at the court".
Earlier, Sergei Skripal's niece, Victoria, said that Sergei's mother, Elena, filed a police complaint asking him to be missing. In response to this, the Russian embassy in London stated that there was no evidence that the Squeakers were alive. The diplomatic mission protested that Russian representatives were not given access to Russian citizens. This situation is contrary to international law.
In an interview with the employees of the channel
RT
Deputy Committee of the Council of the Federation on Foreign Affairs Vladimir Dzhabarov noted that London cannot be trusted: Russia had to be convinced of this more than once. He wondered: if Skripy are alive, but do not want to meet with Russian diplomats, why can't they show their interviews to the British media?
Let us show them alive, saying that they do not want to communicate with representatives of Russia for any specific reason ... And then tomorrow the British can say that everything is fine with Napoleon
- stressed the senator.