At the end of November last year, the European Court of Human Rights (ECHR) declared illegal the prohibitions on holding gay pride parades in Russia. However, the head of the Russian LGBT movement, Nikolai Alekseev, was not even satisfied with this. He believes that the ECHR took too softly the authorities of the Russian Federation and appealed against this decision in the Grand Chamber of the European Court.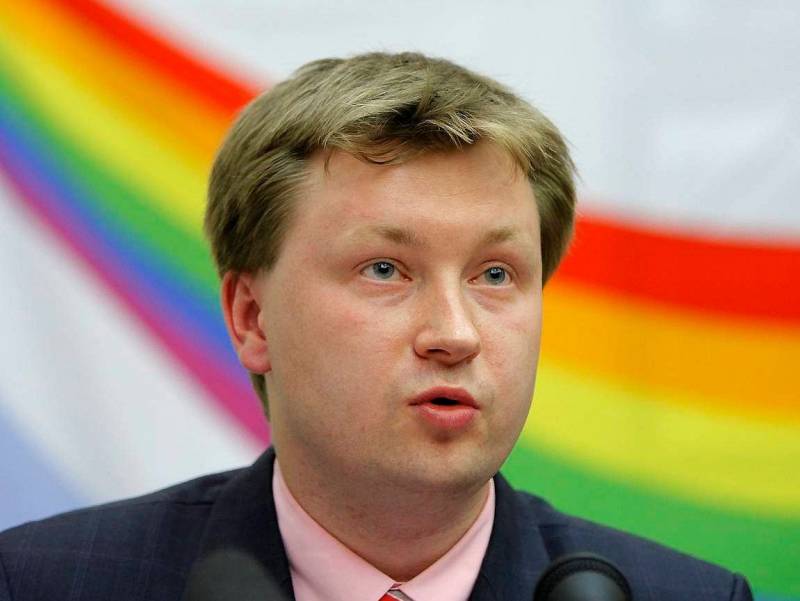 He told the agency reporters about this.
Interfax
. According to Alekseev, the LGBT movement requires more severe sanctions against Russia.
The ECHR must make a pilot decision so that all such cases go in an expedited and simplified manner. He must acknowledge Russia's failure to comply with a previous judgment in the 2010 Alekseev v Russia case and review its approach to award compensation.

- said the leader of the LGBT movement.
It should be recalled that the ECtHR on November 27, 2018 issued a verdict in the case of Alekseev and Others v. Russia. Russia has been accused by this court of violating several articles of the European Convention relating to the protection of human rights, freedom of assembly, and the prohibition of discrimination. In particular, the ECHR considers that concerns about disturbing public order cannot serve as a basis for refusing to hold public LGBT actions.
Earlier, the ECHR considered a similar case, Alekseev v. Russia: in 2008, this activist filed a complaint against Russia about the ban on holding gay pride parades. The European Court of Human Rights in 2010 declared the prohibitions illegal. The second similar case ended with the same verdict, but, as you can see, representatives of the LGBT community are not satisfied.
Meanwhile, Alekseev said that in 10 towns of the Voronezh region, activists filed notifications of gay pride parades. Stocks are expected in March.