The joke about the Estonian paratroopers, who hung over the city for the third day, appeared clearly not from scratch.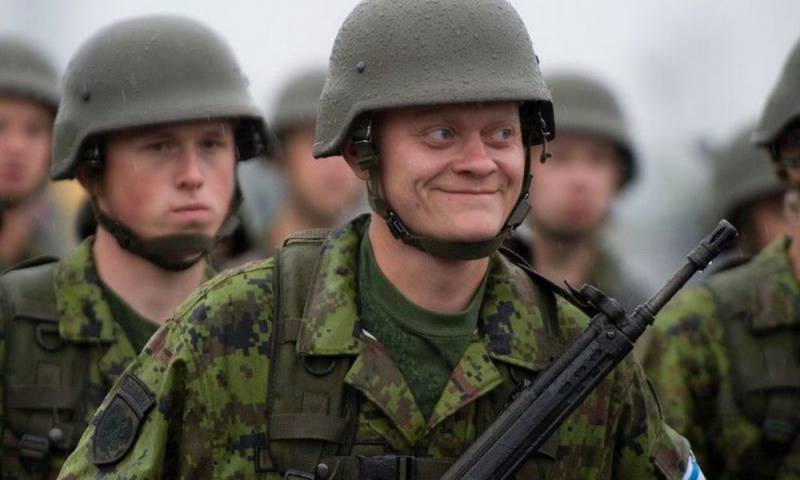 What is the statement by the chairman of the Conservative People's Party of Estonia (EKRE) Martin Helme, who complained to Eesti Ekspress, that the Estonian military of the Virus Infantry Battalion is being terrorized by their Russian colleagues.
According to him, the battalion is dominated by Russian-speaking youth, which also arranges "ethnic terror" against Estonian soldiers.
Helme noted that Russian-speaking servicemen refuse to speak Estonian and ignore it even when talking with unit officers.
It is easy to guess that the level of knowledge of the Russian language among Estonian soldiers who serve in this unit is much higher than that of their colleagues from mono-ethnic units.
Estonian special indignation
policy
It is caused by the fact that during the construction, when the rules are to sing the Estonian anthem, Russian-speaking soldiers sing the Russian anthem.
Helme believes that this state of affairs, when the country's defense is entrusted to "non-integrated non-Estonians," poses a risk to the country's national security.
After such revelations of the Estonian politician, it is impossible to imagine how the local Defense Forces, in which the Russian-speaking soldiers are informal leaders, are going to confront the "Russian threat".