Recently we
Reported
how sharply increased the activity of aerial reconnaissance of the United States and its allies at the borders of Russia, especially in the waters of the Black and Baltic Seas. And now, it became known that on February 24, 2019, the US Navy Boeing P-8A Poseidon conducted reconnaissance in the area of ​​the Kerch Strait and Sevastopol. This is reported by the monitoring resource PlaneRadar.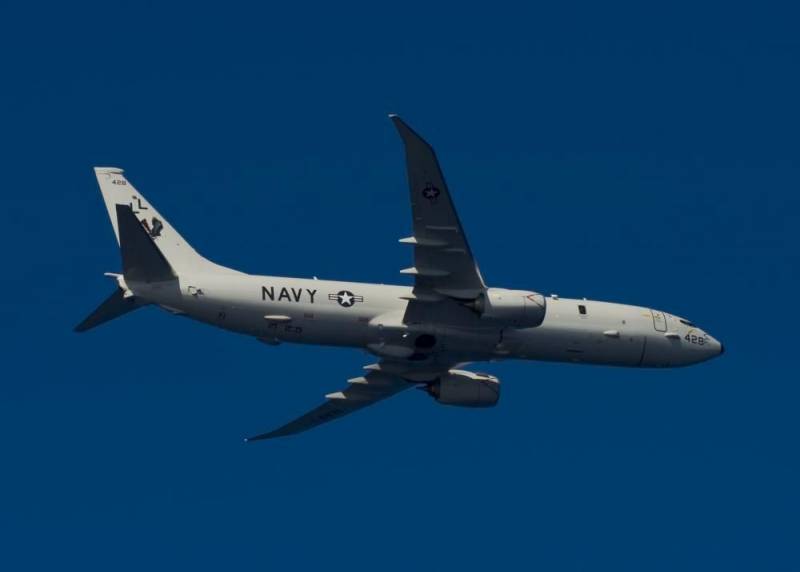 It is clarified that the patrol P-8A Poseidon (LK-848 VP-26) with tail number 168848 took off from the NATO air base Sigonella (Sigonella) on the island of Sicily (Italy) at 16:25 Moscow time. He entered the Black Sea through the airspace of Bulgaria and at 17:45 embarked on a reconnaissance flight, heading towards the Kerch Strait. Moreover, he flew at a distance of 125 kilometers from the Crimean bridge.
At 20:35 Moscow time. P-8A Poseidon was seen already in the area of ​​Sevastopol. In total, the scout was off the southern coast of Crimea for about four hours, having made several flights around the area. At 20:50 Moscow time, having completed his mission, the P-8A Poseidon headed for the airfield.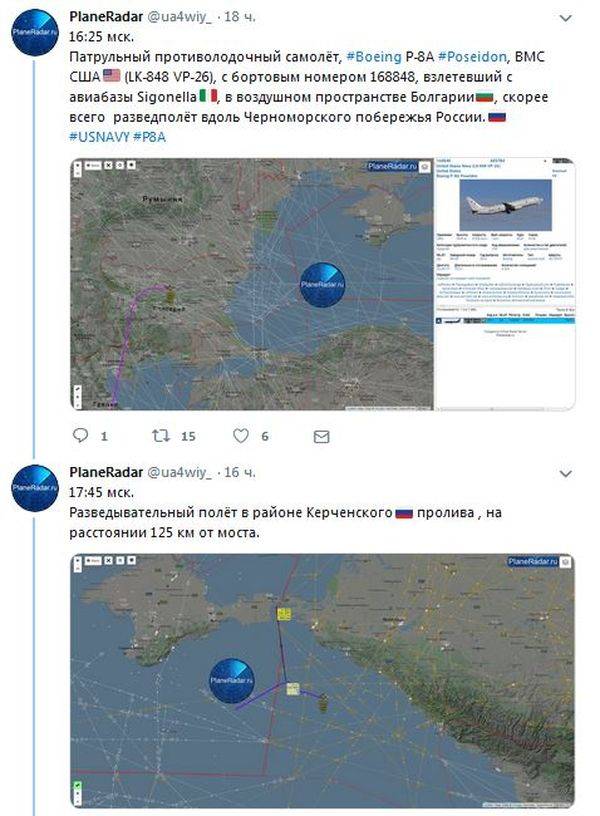 The Russian Ministry of Defense has already drawn attention to the sharply increased activity of aerial reconnaissance of probable "partners". According to the agency, only over the past week, fifteen aircraft conducted aerial reconnaissance along the borders of Russia. At the same time, there were no violations of the airspace of the Russian state, since they took off three times in the air, to intercept inquisitive "partners," the air defense forces on duty.