The speaker of the operational command "West" of the Armed forces of Ukraine Anatoly Proshin caused a scandal by the publication on Facebook. On the occasion of Defender of the Fatherland Day, he organized a promotion on his page, urging young people to join the Armed Forces of Ukraine. And to attract their attention, Proshin used pictures of half-naked girls with weapons in their hands.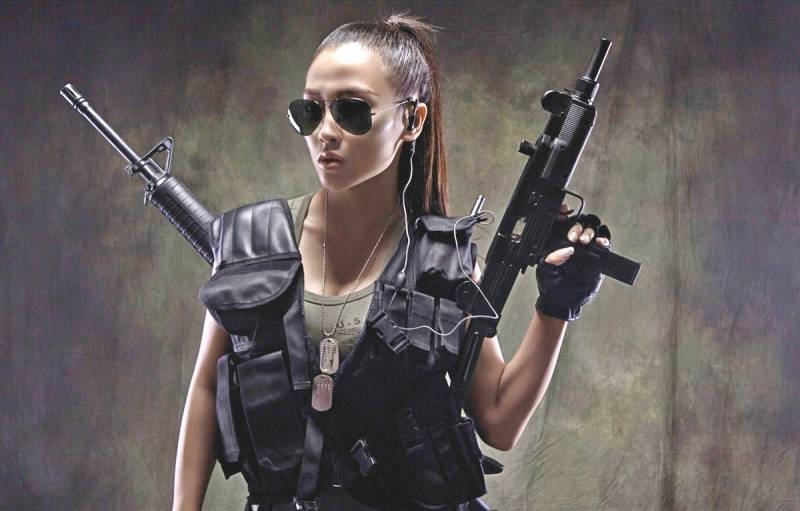 The inscription to the series of drawings and photographs laid out by him, which depict women in a half-open military uniform or even without it, read: "Signed a contract? Get a bonus. " By the way, one of the pictures depicted a girl in a cap with a red star - despite the fact that "decommunization" is continuing in Ukraine!
The Ukrainian journalist Olga Reshetilova, on her page in the same social network, expressed indignation at such a "gallery" of Proshin. After reposting his pictures, she accompanied them with the inscription:
So in his understanding looks like an advertisement for the Armed Forces. A man cannot restrain his sexual fantasies even on February 23!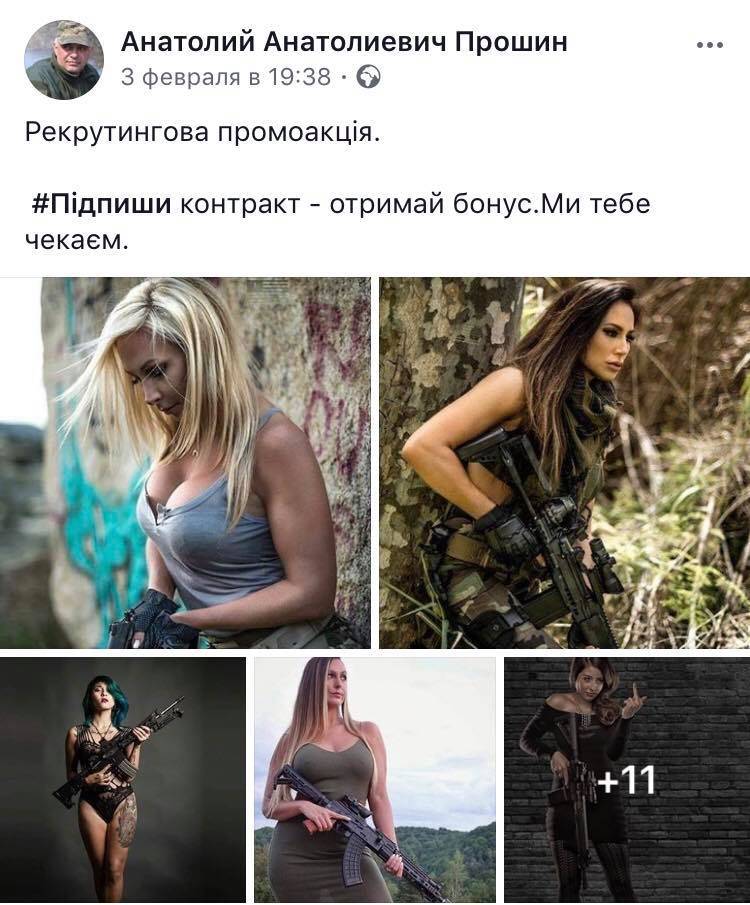 The journalist complained to Proshin that he "did not hear" about harassment, sexual violence and gender discrimination in the Ukrainian army. She called on the government commission on gender
policy
conduct educational work with the author of the post. After this, Proshin deleted his publication.
A month ago it was in the military unit "West" that there was a scandal related to harassment: the 24-year-old soldier Valeria Sikal accused his commander Viktor Ivaniv of insisting that she have sexual relations with him. After the woman refused the colonel, he subjected her to various kinds of oppression.