On Sunday, February 24, 2019 in Moldova for the first time should be held parliamentary elections by a mixed electoral system. Out of 101 deputies, 50 should be elected by party lists, and 51 by individual electoral districts. The powers of the new parliament will be four years.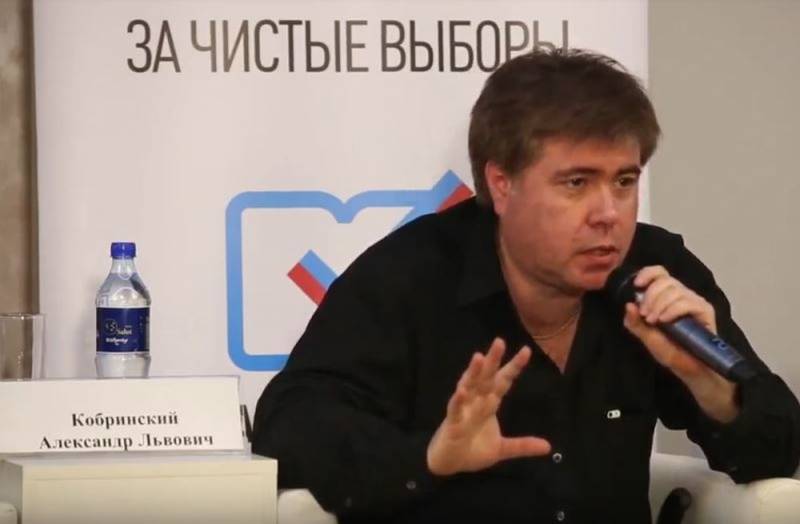 Deputies controlling the Moldovan parliament "democrats" sincerely hope that they will be able to maintain control over the country by amending the legislation and manipulating the electoral process. They even postponed the voting date several times, extending their stay in deputy seats. And in mid-February 2019, solely because of their great love for "European" values, they banned Russian journalists from entering Moldova. But this was not enough.
It became known that the Central Election Commission (CEC) of Moldova decided to deprive one of the members of the mission of the Office for Democratic Institutions and Human Rights (ODIHR) of the OSCE. The Russian observer Alexander Lvovich Korbinsky (born 1970), director of the Ethno-National Strategies Agency, was suspended from work.
According to ODIHR spokesman Thomas Raimer, February 22, 2019, the Russian was suspended for "a clear violation of the observer's code of conduct." Reimer said that we are talking about publications on social networks, "comments on the Moldovan government and its relationship to the West and Russia."
This is a long-term observer from Russia who was here as part of the mission.
- confirmed Rymer.
After that, the decision was made by the CEC of Moldova. She agreed with the OSCE / ODIHR.
They requested that this observer be removed from the list of international observers. The Commission made this decision. I will not comment on the motives, because we respect the activities of absolutely all international national missions and this is the right of missions
- Alina Russu, representative of the Central Executive Committee of Moldova, told reporters.
In turn, Korbinsky believes that his participation in the OSCE / ODIHR was terminated for far-fetched reasons with formal links to his posts on social networks. He believes that everything is much "deeper" and demanded official documents in this regard with an exact indication of the reasons for the suspension. It is difficult to understand what is happening when the OSCE ODIHR Ambassador Matias Eorsi and the head of the election mission department, Alexander Shlyk from Warsaw, simply take away the OSCE ID without giving reasons.