President of Ukraine Petro Poroshenko continues to PR on the authority of Russian President Vladimir Putin as soon as he can. We recently reported how Poroshenko, during his "tour" in the United States with the election program,
rude
to a Russian journalist right in the UN building. After that, the "guarantor of rights and freedoms" went to the Fox News Channel, where in an interview he insisted that Putin stopped answering his phone calls after the "war in the Strait".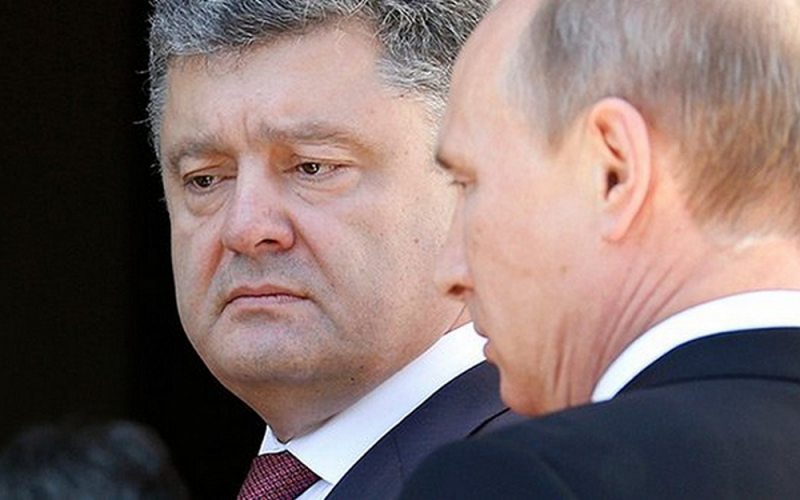 According to Poroshenko, this is outrageous. In his complaint, he suggested that the Russian leader may have "nothing to say" in his defense. After that, Poroshenko began to rant about Russia's "hostility" towards Ukraine and said that Putin's only goal was to restore the Russian Empire or the USSR.
I think this administration (USA - ed.) Is doing an excellent, great job. This is not an assumption. I have the feeling that this American administration clearly understands Putin's possible danger
- Poroshenko said on the air of the program America's Newsroom, the aforementioned television channel.
He wants to renew, restore the Russian Empire, the Soviet Union, and he has no red line to achieve these results.
- said Poroshenko co-host Bill Hammer.
Answering the question whether it is possible for President Trump to have a working relationship with Putin, Poroshenko replied that one can speak with Putin only from a position of strength.
In this situation, I'm sure that only a strong USA, global US leadership and the leadership of President Trump can save the world
- added Poroshenko in the style of the Central Committee of the CPSU, summing up his interview.
It should be recalled that Putin back in December 2018 confirmed that Poroshenko had really called him, but he did not answer him. He just does not want to participate in his "simple combinations."
The fact is that I do not want to take part in his election campaign.
- Putin specified then.
Putin then added that Poroshenko had succeeded in creating provocative (crisis) situations and shifting responsibility for what he had done to Russia, after which he would demonstrate "a successful solution to the problem."