US President Donald Trump treats the United Nations with a clearly biased, negative attitude. In October 2018, he accepted the resignation of the U.S. Permanent Representative to the United Nations, former Governor of South Carolina, Nikki Haley. Six months before, she had warned Trump about her desire to leave the diplomatic post, which is equal to the rank of Ambassador Extraordinary and Plenipotentiary. After that, the owner of the White House "didn't get their hands on such a trifle".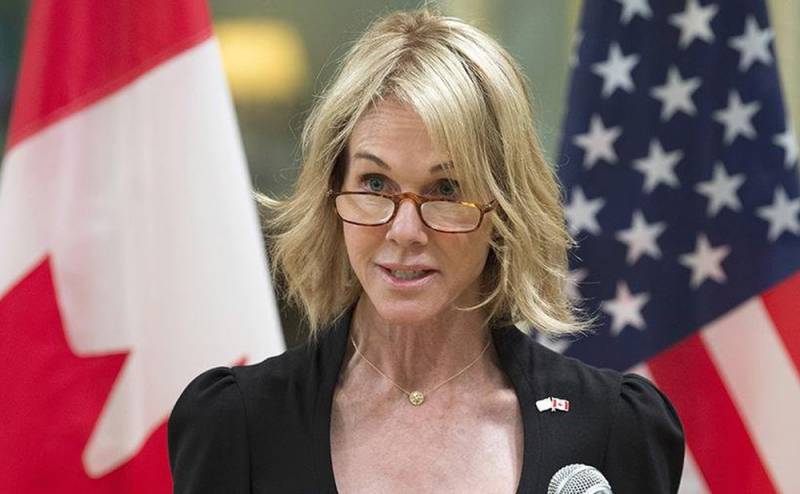 Since January 1, 2019, Jonathan Cohen has been appointed the interim U.S. Permanent Representative to the United Nations. This is an American diplomat holding the post of Deputy Permanent Representative, but he was clearly not eager to become the boss.
And so, it became known that Trump decided to appoint Kelly Kraft the US Ambassador to the United Nations. It should be noted that Kraft has yet to be approved by the US Senate (upper house of Congress). In the United States, it is generally established that the lower house of Congress (House of Representatives) adopts laws, and the Senate takes office.
I am pleased to announce that Kelly Knight Craft, our current ambassador to Canada, is being promoted to the post of US Permanent Representative to the United Nations.
- Trump wrote on February 22, 2019 on his Twitter.
According to the head of the White House, Kraft, nee Gilfoyl, has done an excellent job representing the United States in Canada since 2017 (although the post is considered "don't hit the bed"). But Trump is more visible, because Kraft is a republican activist, entrepreneur and friends with the influential Bush family in the United States. In addition, in April 2016, she married billionaire Joe Kraft, the managing director of Alliance Resource Partners, LP, the third largest coal producer on the east coast of the United States.
I have no doubt that under her leadership our country will be represented [at the UN] at the highest level. Congratulations to Kelly and her entire family
- wrote Trump.
It should be noted that Trump turned his attention to Kraft after the head of the State Department press service, frank Russophobe Heather Nauert, refused his offer to become the US Permanent Representative to the UN.