The aircraft of the US Air Force Boeing OC-135B made an observation flight over the territory of Russia. Specifically, he flew over the territory of Chita. Information about this was published by the employees of the monitoring resource PlaneRadar in the microblog on the social network Twitter.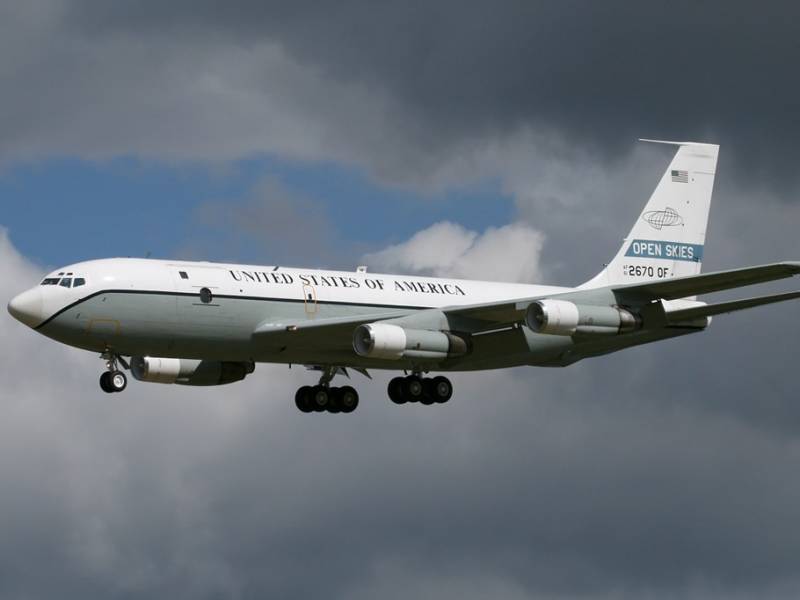 US Air Force Boeing OC-135B #Open #Skies, Flight Number 61-2670, Call Sign # OSY12F, in the Chita Receiver Coverage Area, UIAA
- such a publication appeared on the blog.
This reconnaissance flight was carried out in accordance with the Open Skies Treaty. The Russian side has received all relevant notifications. In addition, there were six Russian observers on board the aircraft.
Defense spokeswoman Jamie Davis recalled that the previous time a similar action under the Open Skies Treaty was held in November 2017. Davis explained that such a long break was due to tensions between the two countries.
It should be noted that the Open Skies Treaty was signed in Helsinki in the spring of 1992. It is attended by 23 countries that are members of the Organization for Security and Cooperation in Europe. According to the document, military aircraft of some participating countries can conduct reconnaissance flights over the territories of other countries.