Iranian military experts hacked American drones flying over Iraq and Syria. This was announced by the commander of the Air Force of the Islamic Revolutionary Guards Corps, Brigadier General Amir-Ali Hajizadeh.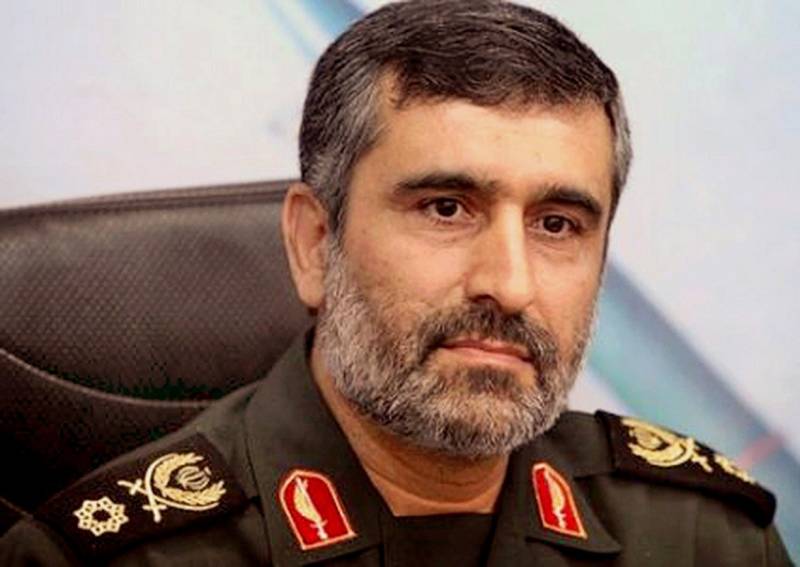 Recall that the Islamic Revolutionary Guards Corps (IRGC) is a separate structure that actually duplicates the armed forces and has its own ground units, aviation, navy, and special intelligence units. The IRGC reports directly to Ayatollah Ali Khamenei and carries out operations to protect the Islamic Revolution, both within Iran and beyond, including Syria.
According to the Iranian military commander, the IRGC hackers managed to get US intelligence from seven to eight unmanned aerial vehicles. As a result, the Iranians became aware of American activities in the skies over Iraq and Syria. Amir Ali Hajizadeh cited a video taken from one of the UAVs hacked by Iranian experts to prove his words. This UAV, by the way, was soon destroyed by another American drone.
Interestingly, this is not the first successful, according to the official reports of the command of the IRGC, such an operation of the "guardians of the Islamic revolution." In 2017, Iranian hackers were able to crack the database of US command posts. After that, in the hands of Iran were evidence of support by the United States for the Islamic State (banned in the Russian Federation).
So when the US talks about the presence of cyber threats from Iran, they are not cunning. The Islamic Republic has indeed succeeded in creating units capable of operating in the field of high
of technologies
against the armies of even such developed states as the United States.