The US military has begun developing a new strategy. Its basis is a course towards a hidden invasion of enemy territory, which must occur immediately in all three possible ways - by land, sea and air.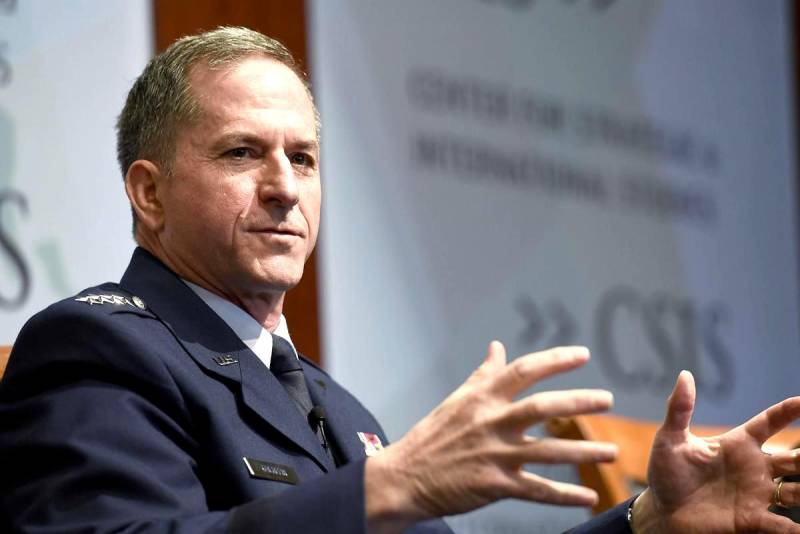 Pentagon plans to formulate a new strategy were voiced by US Air Force Chief of Staff General David Goldfein. He emphasizes that the strategy is designed primarily against Russia and China. It is these countries that the general considers the most dangerous for the interests of the United States.
The US Army must penetrate the rear of the enemy, while striving to avoid clashes with the most powerful components of the enemy defense system. The Americans plan to beat only for weak goals. Such
policy
should bring American weapons, according to the American general, a victory with the least losses.
General David Goldfein believes that the main burden in ensuring the strategy will be assigned to F-35 fighters. This is quite natural, given that Goldfein is an aviation general and strives in every way to emphasize the role of the Air Force in US strategic plans. F-35, according to Goldfein, will play the role of a kind of "headquarters", coordinating the actions of the ground forces, aviation and navy.
If China, or Russia, or any other enemy ever sees the F-35 in its airspace, I would like to say just two words: "We are here." Keep in mind that the F-35 will never be there alone,
- said the chief of staff of the US Air Force.
The new US military strategy will be developed in about a year and will cost the US budget $ 135 million. However, it is unlikely to have serious practical meaning. Most likely, the Pentagon uses statements about the formation of a new strategy for propaganda purposes and as an instrument of psychological pressure.