The well-known Ukrainian politician, the deputy of the Verkhovna Rada of the fourth or seventh convocations Oleg Tsarev, told reporters who and why committed the first killings during the "Euromaidan" in Kiev. During the press conference. titled "The Fifth Anniversary of the Victory of Maidan: The Secret History of the Coup", he blamed the SBU and Vitali Klitschko.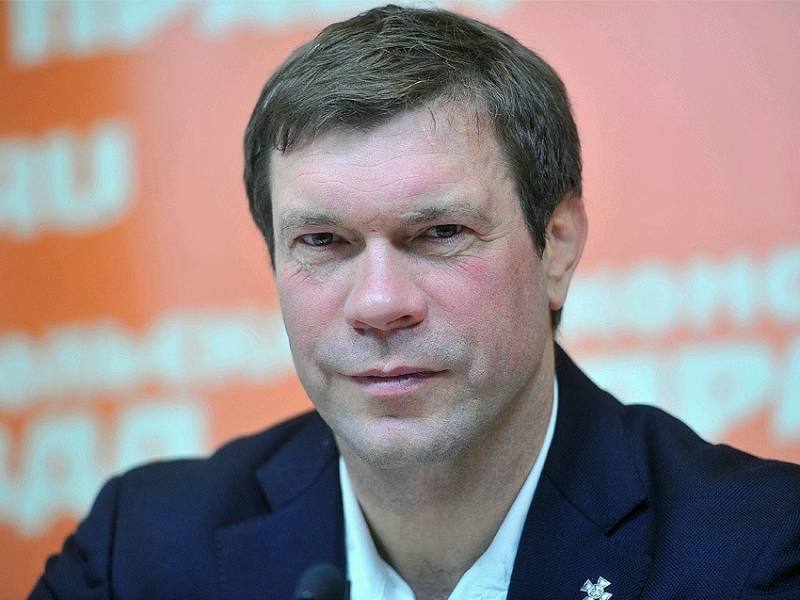 Tsarev recalled that the "euromaidan" began in 2013. By the end of this year, the situation began to gradually calm down. After the new year 2014 came, the people of Kiev had the feeling that all the turbulent events were ending. There were fewer and fewer people in the square. In addition, negotiations were actively conducted between the current government and representatives of the Maidan. It was a matter of stopping all street appearances.
Thus, the politician noted,
technology
non-violent change of power began to malfunction. After that, the curators of the "Maidan" decided to proceed with the violent process.
At that moment in time, information was received that the scenario in Ukraine was changing. When it became clear that the theory of the non-violent overthrow of power failed, they switched to the violent overthrow of power. Then people began to call in the country, who were supposed to organize an armed coup
- said the ex-deputy.
All these "guests" from abroad who came to Kiev, certainly met with the leaders of the "Maidan" and went to the American embassy. Their meetings, in particular, were held with Alexander Turchinov and with Valentin Nalyvaichenko, then head of the security service, and Vitali Klitschko. On January 22, 2014, Tsarev continued, the first killings took place on Maidan - Sergey Nigoyan and Mikhail Zhizhevsky died.
The situation was such that at that point in time, the guys who were investigating the murder of Nigoyan and Belarus had the confidence that they were eliminated by the leaders of two hundred, who reported directly to Nalyvaychenko
- said the politician, referring to the fact that he received such data from the Ukrainian intelligence services.
He added that law enforcement officials should not be blamed for those killings, since they "were targeted by all the cameras in the world."
It should be noted that in the future, after blood spilled on the Maidan, the situation sharply worsened. In the end, this led to the overthrow of the legitimate president of Ukraine Viktor Yanukovych. In the course of the ensuing revelation of the ultra-right, Tsarev himself suffered as well - his house was burned down, then he was beaten, forced to refuse to participate in the presidential election and leave the country.