Recently we
Reported
about the detention in Makhachkala of the next defendants in the "Arashukov case". And so, it became known that the service workers
economic
Security (CEB) The FSB of Russia found out how and where the bulk of the gas was stolen by the participants in this high-profile case.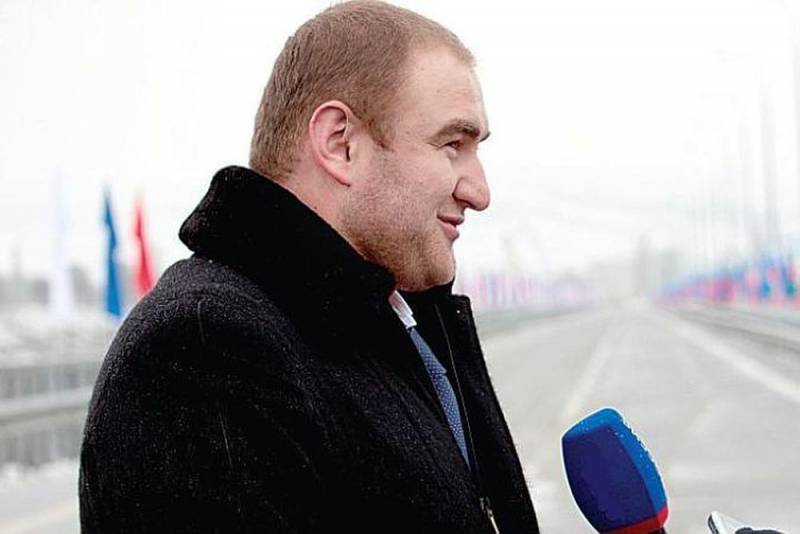 According to SEB, an organized criminal group (OCG), led by Raul Arashukov (father of Senator of the Federation Council of Karachay-Cherkessia Rauf Arashukov), stole most of the gas from supplies to Dagestan. It is reported
RBC
referring to the FSB certificate submitted to the Investigative Committee of Russia (TFR).
In the mentioned document, SEB states that for theft of gas, organized crime groups opened fictitious personal accounts in the Gazprom Mezhregiongaz databases. Moreover, the accounts were either generally impersonal or they were "tied" to a payer with an invalid address. After that, the gas allocated for deliveries to the subscribers of the said accounts was appropriated by the participants in the organized crime group. And Gazprom, later, sent reports that it was impossible to recover money for gas consumed by the mentioned subscribers.
It is noted that according to the same scheme, in 2012-2017, 3,2 billion rubles were stolen gas in the Stavropol Territory, and 1 billion rubles were stolen in Karachay-Cherkessia.
As for Dagestan, only according to the above-mentioned illegal scheme, there, between December 2007 and March 2016, gas worth 1,38 billion rubles was stolen. At the same time, in other unlawful ways, this organized crime group created a "fictitious imbalance" in Dagestan of 27,5 billion rubles.
The members of the organized crime group sold the obtained gas to various legal entities and individuals, including in Karachay-Cherkessia. And they did it bypassing metering devices. In addition, members of the organized crime group became insolent to the point that they even delivered stolen gas to their own homes, naturally without paying for it.
That is, it is now clear that the total amount of money appropriated by the organized crime group significantly exceeds 30 billion rubles. This was supposed at the very beginning of the investigation, which began relatively recently (January 30, 2019). Well, and we, with undisguised interest, will continue to monitor developments.