It became known how many hypersonic Zircons, in the foreseeable future, the Russian Navy will be able to simultaneously launch targets in the United States. This was told by the Soviet and Russian submariners, retired Rear Admiral, Hero of Russia and candidate of technical sciences Vsevolod Khmyrov (born 1951). He commanded a submarine K-241 in the Northern Fleet.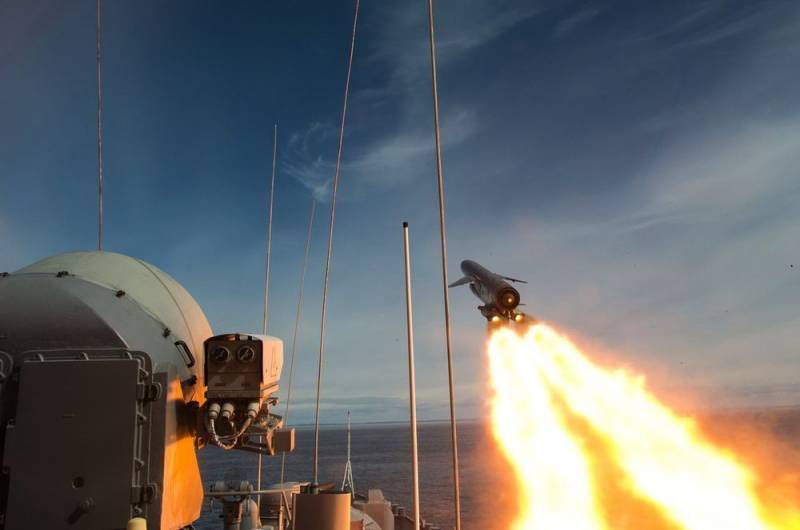 According to the military leader, warships and submarines of the Russian Navy will be able to simultaneously launch about 40 such missiles, which, no doubt, will accurately and surely hit decision centers in the United States. We are talking about anti-ship cruise missiles "Zircon", developed by OAO VPK "NPO mashinostroyeniya" and having NATO classification - SS-N-33.
The number of surface ships and submarines with "Zircons", carrying out military service in the Western Atlantic and the Eastern Pacific Ocean, can be two or three ships in each direction, with about 40 missiles on board, there is no doubt that these centers will be guaranteed amazed
- he said.
Khmyrov recalled that the United States deployed elements of a missile defense system in Romania and are planning to deploy similar missile defense systems in Poland. From their launchers, one can launch Tomahawk cruise missiles, which fly 2500 km. and can carry nuclear weapons. Moreover, management is carried out from centers located in North America. He believes that this is motivated by the expectation that, due to their remoteness, these centers will remain unattainable for long-range weapons.
What Khmyrov means by "long-range weapons" is not specified. Just as nothing is said about the objects of the United States located at a considerable distance from the coast, in the depths of the territory of the likely "partner".
However, it should be noted that the successful tests of the Zircons took place in 2017. In 2019, the final state tests and adoption are expected.
Zircon has a speed of up to 9 Machs. The weight of the warhead is 300-400 kg. The marching section of the flight the rocket makes at an altitude of 30-40 km. The flight range is from 400 to 1000 km. (perspective up to 1500). These missiles should replace the existing P-700 Granite heavy anti-ship missiles. You can launch Zircons through launchers to launch P-800 Onyx anti-ship missiles and Caliber family missiles. That is, Russian missiles have appeared unification, compactness, interchangeability and versatility.
It should be recalled that the flagship of the Northern Fleet of Russia, the Peter the Great heavy nuclear missile cruiser (TARKR) (project 1144 Orlan), is currently undergoing a deep modernization. He must, according to the plan of the Ministry of Defense, return to duty in 2022. Simultaneously with it, i.e. in 2022, his "brother" TARKR "Admiral Nakhimov", which has been under repair since 1999, should return to operation.
In addition, Zircons may appear in future nuclear destroyers of project 23560 Leader, nuclear submarines of project 885M Yasen-M, fifth-generation nuclear submarines Husky and nuclear submarines 949A Antey.
The main competitors of Zircon include: US AHW (Advanced Hypersonic Weapon) project, speed up to 8 Machs and China's DF-ZF project with an estimated speed of 5-10 Machs.