We recently reported how the State Duma of Russia in the first reading
took
the bill "on sovereign Internet" ("offline Runet"), as well as a NATO bloc
offended
to the message of the President of Russia Vladimir Putin to the Federal Assembly. And so, the Russian leader, at a meeting with representatives of news agencies and print media on February 20, 2019, touched on several important topics.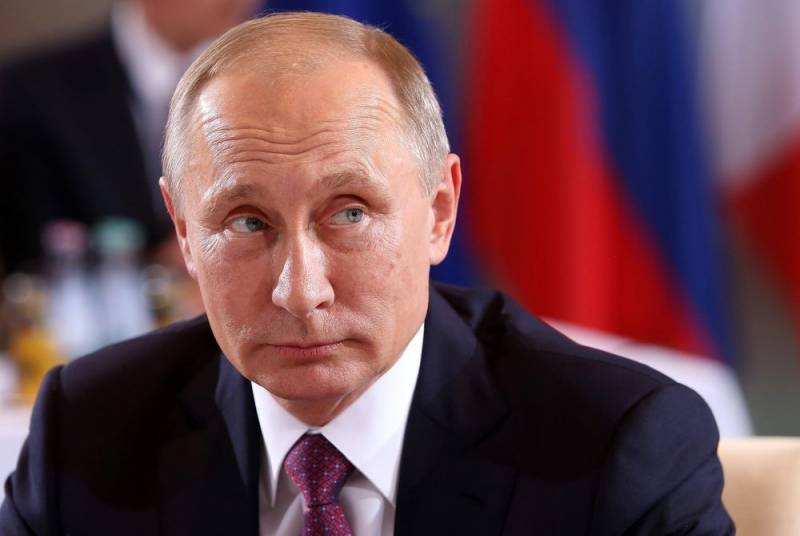 Putin was asked about the likelihood of a recurrence of a crisis like the Caribbean (Cuban), which was in the 60s of the twentieth century. The President replied that this is unlikely, "there are no prerequisites," since there is no tough opposition between systems. Yes, there are disagreements, but this is not a reason to bring to a similar. Russia does not need this, but if anyone wants it, then he (Putin) in a message to the Federal Assembly detailed his point of view on this.
After that, Putin was asked about the bill, which concerns the possible disconnection of Russia from the Internet. The head of state replied that Russia was not going to disconnect itself from the Internet, but there was a theoretical possibility that someone from outside would do it. Therefore, Russia needs to create independent segments in order to minimize possible problems.
I can't say for our partners what is on their mind. I think that it will inflict tremendous damage on their own, damage
- Putin specified.
According to Putin, disconnecting Russia from the Internet will do tremendous harm to the West. Hurt them
economic
,
political
and other interests, including the capabilities of special services.
I think that they will think 100 times before doing this, but theoretically everything is possible, so we must create segments that are independent of anyone
- He said.
Putin emphasized that the more sovereignty Russia will have, including in the digital sphere, the better for Russia.