It became known that the US Presidential Administration Donald Trump is launching a global (global) campaign to decriminalize homosexuality. The owner of the White House is determined. He wants to put an end to the criminalization of homosexuality in more than 70 countries on the planet. This was reported by NBC.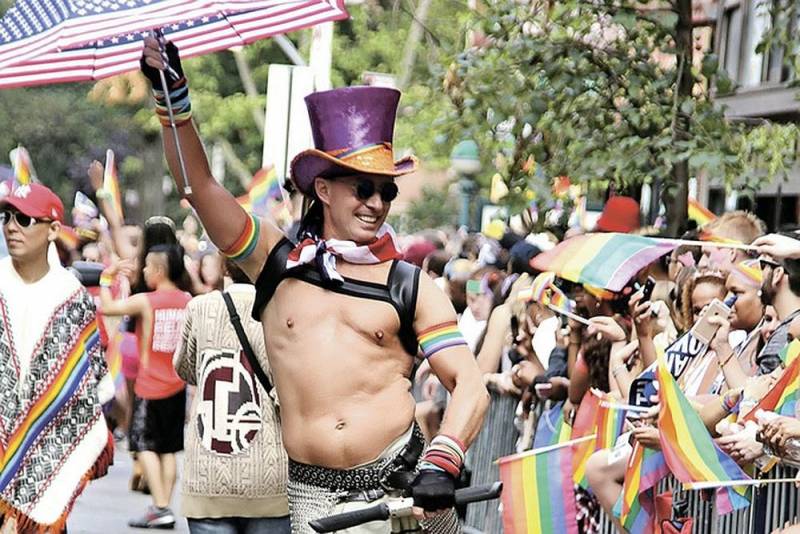 The US ambassador to Germany, Richard Grenell, the most senior open homosexual in the Trump Administration, will lead the campaign against the "orthodox" part of humanity. By the way, precisely because of his "fashionable" sexual orientation, he has not yet been declared persona non grata (undesirable person) in Germany. Berlin does not want accusations of "homophobia" and suffers
unceremoniously
the ambassador.
A concern is that in the 70st century, approximately XNUMX countries still have laws criminalizing the status or behavior of LGBT people
- An American official told the channel.
NBC clarifies that the campaign strategy is only being discussed, but it will most likely include working with countries where homosexuality is already in order and with international organizations such as the UN, EU, OSCE and others.
The official reason for the start of another "democratic" bacchanalia was the report of the execution by hanging a homosexual in Iran. It should be noted that Tehran is a new image of the "evil empire" for Washington. However, everything is a little deeper and more complicated than it seems at first glance.
The thing is that out of 327 million US citizens, about 20 million (that is, a very decent amount) are homosexuals, transgender people, lesbians and other "comrades". And they all literally cast their ballots in the United States election for Democrats, almost ignoring the Republicans Trump represents.
And now, Trump has figured out how he will like the LGBT community and get additional votes in the upcoming presidential elections in 2021, so that
win
dangerous competitor. The reason was found suitable - Iran is the enemy of all "progressive" mankind. Trump is simply acting inconsistently on issues of gay orientation. For example, in March 2018, he forbade transgender service in the U.S. Army (there are from 1,3 thousand to 6 thousand transgender people).
It should be noted that until May 17, 1990, homosexuality on our planet was officially considered a mental illness (this audience was equated with psychopaths). However, the World Health Organization (WHO), solely for the care of the mental health of all mankind, has excluded homosexuality from the list of mental illnesses. After that, the worldwide expansion of LGBT people began, and now the "rainbow" flag is in Trump's corpus callosum.