Washington's sanctions against Moscow have been going on since 1974. They are wrapped in different "wrappers" and served under different "sauces", but the essence remains the same - to slow down
economic
competitor development. Therefore, new sanctions will inevitably be, because Washington will always find or come up with a reason for their introduction.
For example, a group of American senators is already scurrying over a bill to introduce another portion of sanctions against Russia. This time, it is proposed to include projects on the liquefaction of Russian gas abroad in the sanctions lists and prohibit the purchase of new issues of Russian government bonds. As for gas, if the bill is approved, then even friends of the United States will have to prove that they do not liquefy Russian gas, but someone else. And the owners of the American LNG plants are lobbying this question, as it is not difficult to guess.
Regarding the sanctions, Alexey Kudrin, Chairman of the Accounts Chamber of Russia, has already spoken out (in office since May 22, 2018). He said that possible new US sanctions would cause new shocks and serious upheavals in the Russian economy. They will require adaptation, i.e. they will need to be "digested" and come up with ways to neutralize.
Those sanctions that have already been introduced, they are absorbed by the economy, our enterprises have adapted to this. Unfortunately, any new sanctions will cause new shocks and the need for new adaptation. And they can be tougher than now
- said Kudrin.
It should be noted that Kudrin's reaction to possible new US sanctions coincided with the arrest in Russia of American businessman Michael Calvey, founder of the Baring Vostok investment fund. The head of the Accounts Chamber of Russia considers this an emergency for the country's economy.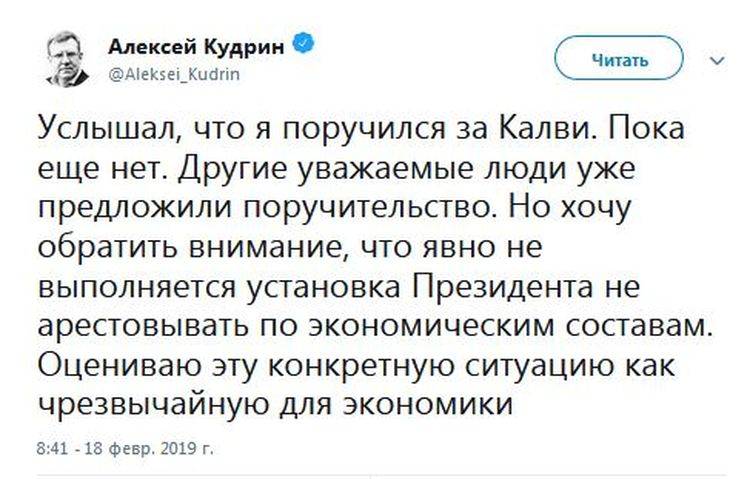 Kudrin is confident that Russia continues to suffer economic losses from the sanctions and the process may worsen. From this, he concludes that in such conditions it will be difficult for the Russian government to achieve the tasks set by the president to achieve economic growth and reach the world average level by 2024.