The destroyer of the US Navy Donald Cook ("Donald Cook") is sent to the Black Sea. On board are cruise missiles. As stated on the page of the command of the American Sixth Fleet on Facebook, the ship goes to the Black Sea region with the aim of patrolling. It is reported that he began passage through the Dardanelles.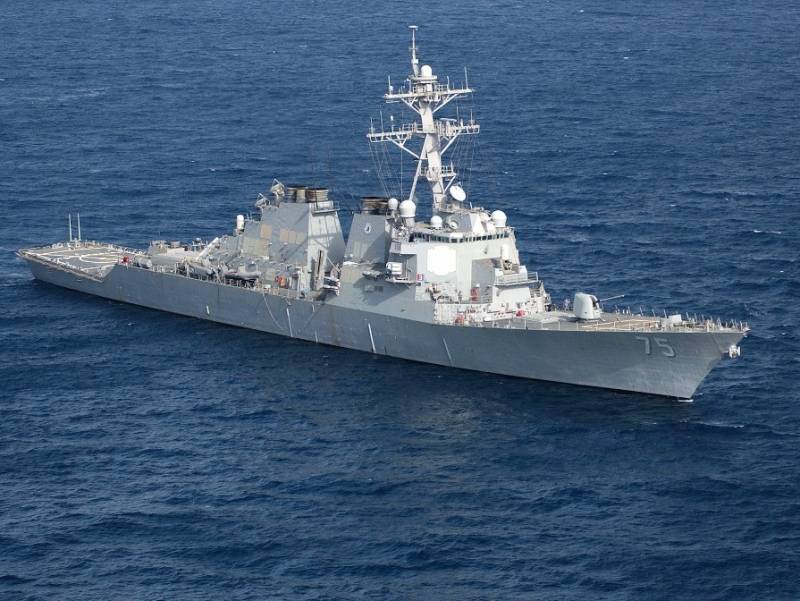 In the Black Sea, Donald Cook plans to conduct "routine operations". The destroyer commander noted that each such action allows Washington to work with allies in the region.
Each visit here provides a unique opportunity to work with regional maritime partners.
- he declared.
According to the Montreux international convention, a warship of the United States (like another non-Black Sea country) does not have the right to be in the Black Sea for more than 21 days.
It should be noted that Donald Cook entered the Black Sea only a month ago - on February 19 of this year. At the same time, he stayed for some time in the Georgian port of Batumi (the United States considers Georgia to be one of its key allies in the region). Then the destroyer was in the Black Sea waters until January 28. As they said in the Russian Ministry of Defense, the watchful coral "Inquisitive", belonging to the Black Sea Fleet, was watching the actions of the American "guest".
In a word, American warships in the Black Sea became frequent after the incident in the Kerch Strait on November 25, 2018. Earlier in Washington, they promised to make efforts to ensure the so-called freedom of navigation, of which Russia is accused of violation. Thus, the provocation that happened last November created a very favorable excuse for Washington to direct its destroyers closer to the Russian borders.