American reconnaissance aircraft literally registered in the Black Sea. Their flights are recorded so often that it is already
turned
into a routine.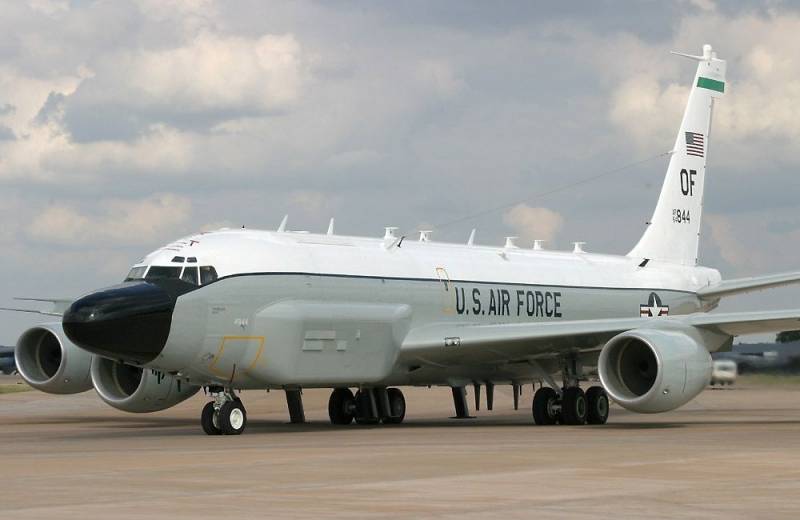 So this time, the US Air Force Boieng RC-135V with tail number 64-14846 and the call sign MITE21 conducted a radio reconnaissance near the Russian Crimea. This was announced on February 17, 2019 by the monitoring resource PlaneRadar.
Boieng RC-135V is a specialist in air defense systems. He took off at 08:35 Moscow time. from the Suda Bay air base in Greece and already at 09:30 Moscow time. embarked on a reconnaissance flight near the Russian borders. For three hours he "made circles", after which he flew back to the base with a sense of accomplishment.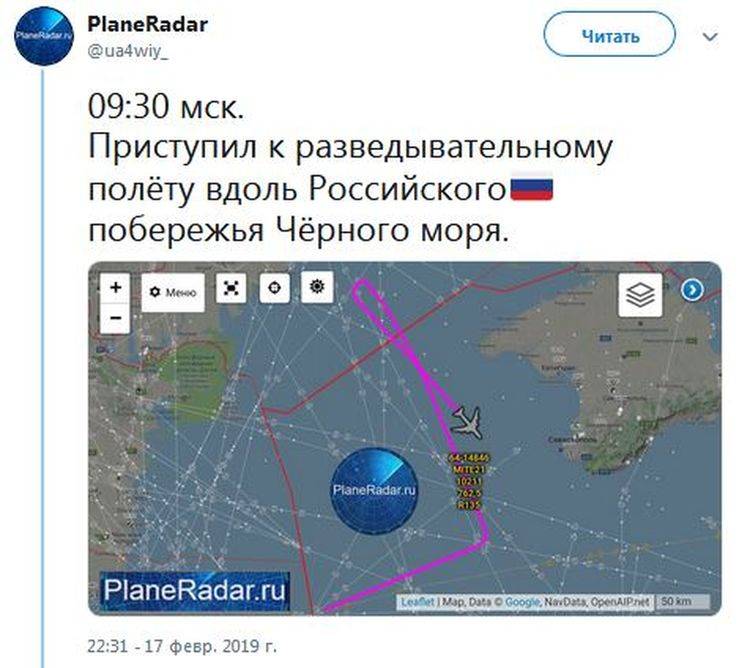 It should be noted that the activity of probable "partners" at the state borders of Russia has indeed increased, and significantly. At the same time, not only various aircraft are recorded, but also warships. For example, last week near the Crimea, the RC-135V radio reconnaissance and the RQ-4B-30 Global Hawk drone were recorded.
And such activity is observed not only in the Black Sea. The situation in the Baltic Sea is not nearly calmer, it shows unbridled
activity
supposedly "neutral" Sweden.
We remind you that in 2018, the units of the radio technical troops of the Russian Aerospace Forces discovered and escorted about three thousand foreign combat aircraft, of which more than a thousand are reconnaissance aircraft. The Russian Ministry of Defense called on the Pentagon to abandon this practice, but the Americans refused.