The verdict in the case of "high treason", which was handed down to the ousted president of Ukraine Viktor Yanukovych, was appealed by his state attorney, Yuri Ryabovol. The appeal submitted by him is reported
RIA News
with reference to the press secretary of the Obolonsky district court of Kiev Inna Svinarenko.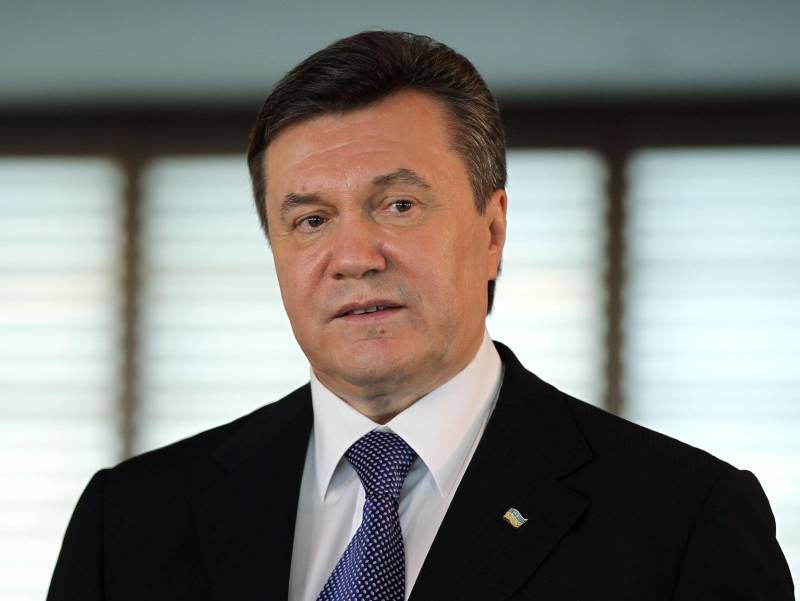 On January 24 of this year, this particular court
Endured
Yanukovych is convicted of holding him guilty of treason. The trial was held in absentia, as Yanukovych himself lives in Russia and, moreover, was undergoing treatment at that time.
The defendant was sentenced to thirteen years in prison, but to put this decision into practice is not possible. Thus, this verdict can only be called a political gesture aimed at legitimizing the coup in Kiev in 2014.
Then the lawyer of the ousted Ukrainian leader Oleksandr Baydik spoke about his intention to appeal this sentence within 30 days. However, now another lawyer has filed an appeal.
The verdict against the accused Yanukovych Viktor Fedorovich was appealed by counsel from the Center for the provision of secondary free legal aid Ryabovol Yuri. Advocates who were selected by the accused themselves did not appeal the verdict as of now
- explained Inna Svinarenko.
According to her, this complaint will be submitted to the Kiev Court of Appeal within the period established by the laws of Ukraine, that is, 30 days after the announcement of the verdict. The agency tried to get clarification from Ryabovol himself, but he said he was not authorized to comment.
It should be noted that Yanukovych himself did not recognize this sentence. During a February 6 press conference, he stated that this court decision had nothing to do with legality and was "built on lies and hatred." He added that the executions during the "Maidan" were carried out by the organizers of the coup d'etat.