The Libyan Jamahiriya Muammar Gaddafi, together with its leader, were "democratically" drowned in blood in 2011. Supporters of the "regime" of Gaddafi were subjected to various forms of persecution. Someone was lucky to escape from the country, someone spent years in prisons, and someone was unlucky. From that Libya, the time of Gaddafi, little is left.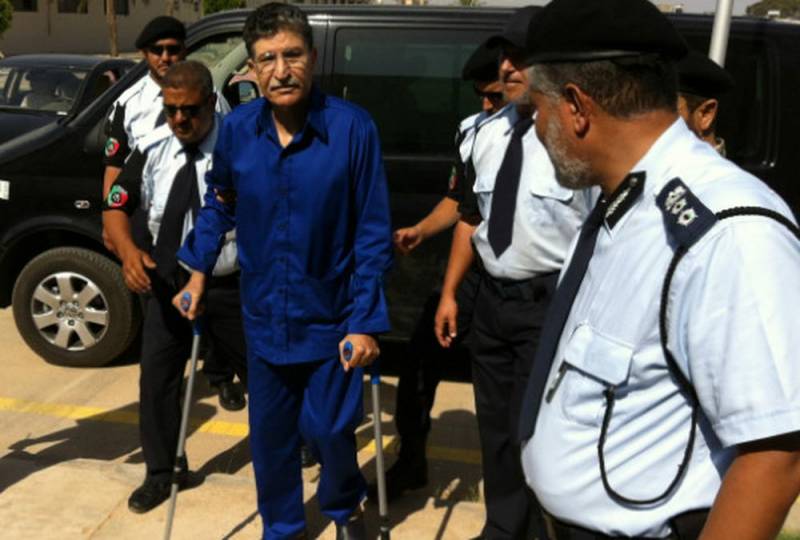 Currently, a civil war is ongoing in the country, but it is already not between the revolutionaries and supporters of Gaddafi, but between the government of "moderate" terrorists in Tripoli (recognized by the UN) and the parliamentary forces led by Field Marshal Khalifa Haftar. And the troops of the parliament are slowly but surely moving from the East to the West and South of the country, expanding their controlled territories.
In this regard, it is not surprising that the Libyan government decided to end the persecution of many leaders of the Gaddafi era. Even those who were sentenced to death. After all, soon they can easily switch places.
So, the Tripoli court released the 74-year-old Abu Zeid Dord, the former head of the Foreign Intelligence Service of Libya. Dorda remained faithful to Gaddafi until the end and in 2015 was sentenced to death. Libyan media report that he spent seven years in prison, but now they decided to release him due to poor health. Dorda has already been set free and crossed the Libyan border. Now it is located in the neighboring state of Tunisia, from which the bloody "Arab spring" began in 2010.
It should be recalled that Muammar Gaddafi and his son Muatasem were killed after torture on October 20, 2011 in the vicinity of the city of Sirte.