Nearly 60% of Russian military police personnel took part in the fight against terrorism in Syria. Such data was announced to journalists by the head of the Main Directorate of the Military Police of the Ministry of Defense of the Russian Federation, Lieutenant General Vladimir Ivanovsky. According to him, the military police from the very beginning, as soon as the Russian group was formed in Syria, served in this country.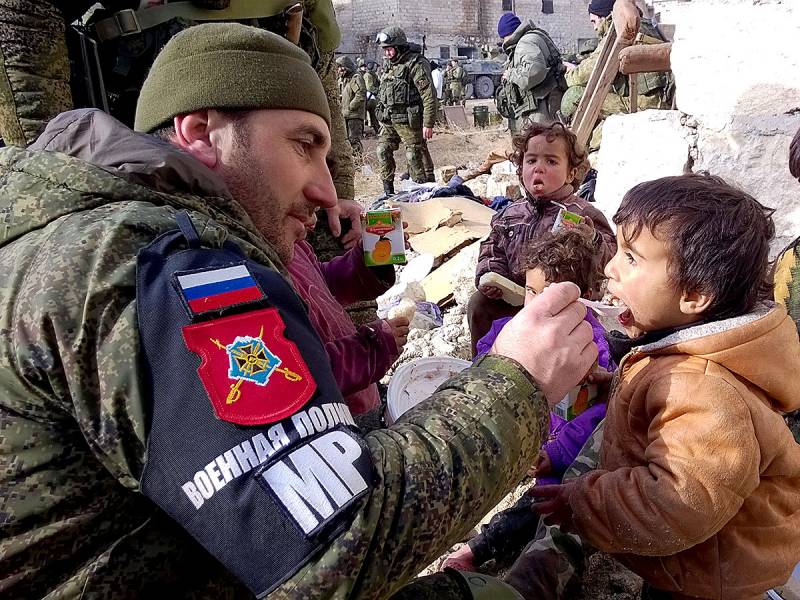 Ivanovsky named the tasks that are currently performed by military police units. One of them is maintaining order along the Bravo line in the Golan Heights on the separation line between Syria and Israel. It should be noted that the territory of the Syrian Golan is occupied by Israel, and the line of demarcation between them is determined by the UN mandate of 1974. Before the war, there were UN peacekeeping forces, but after attacks by militants they left the area. The previous order was restored only last summer with the active participation of Russians.
In addition, military police assist humanitarian action. For example, they recently escorted a UN humanitarian convoy heading for the At-Tanf area. There is a refugee camp "Rukban". Another task of the military police is to patrol the city of Manbij (located in the north of the country, in the province of Aleppo).
According to the general, military police in Syria received "invaluable combat experience."
According to October last year, during the Russian counter-terrorism operation in Syria, which began in the fall of 2015, 87,5 thousand terrorists were eliminated. As Russian Defense Minister Sergei Shoigu previously stated, 95% of Syrian territory were freed from illegal armed groups during this time. The number of settlements in which safety has been restored is 1,4 thousand.