It was expected that the new US Permanent Representative to the United Nations would be Heather Noyert, speaker of the Department of State, who had previously worked on television. However, she decided to abandon this position and withdrew her candidacy.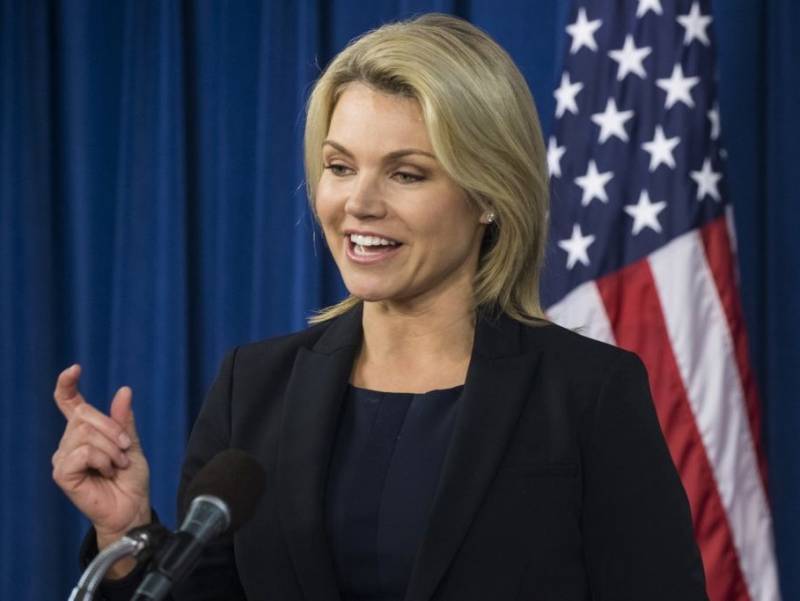 Such a decision was announced in a State Department statement. However, it is not indicated whether she will continue to be at her current post. The statement also said that President Donald Trump will soon be calling a new candidate for the post of US Permanent Representative to the UN.
The official representative of the State Department herself explained the motives for such an act - this, according to her, is connected with family difficulties.
The last two months have become a serious test for my family, and therefore I decided to withdraw my candidacy for her
Said Neuert.
It cannot be ruled out that the decision of the speaker of the State Department is connected not only with family circumstances. She had been prepared for months for Senate hearings, where she was to be approved. But there was information in the American media that with her statement, "everything will not go smoothly."
As a rule, authoritative and experienced people who are experienced in international relations are sent as permanent representatives to the UN. True, the previous US permanent representative to the UN was Nikki Haley, who previously held the position of governor, who was called the "rising star of the American
policy
».
Chief Heather Neuert, Secretary of State Mike Pompeo, said he respected the decision of his subordinate and wished her success. According to him, in any case, she will be able to "best" represent the United States, regardless of which post she holds.