It became known that Russia is starting work on the development of a medium-range land-based missile. This was announced on February 16, 2019 by the Deputy Minister of Foreign Affairs of Russia Sergey Ryabkov, speaking at the 55th Munich Security Conference.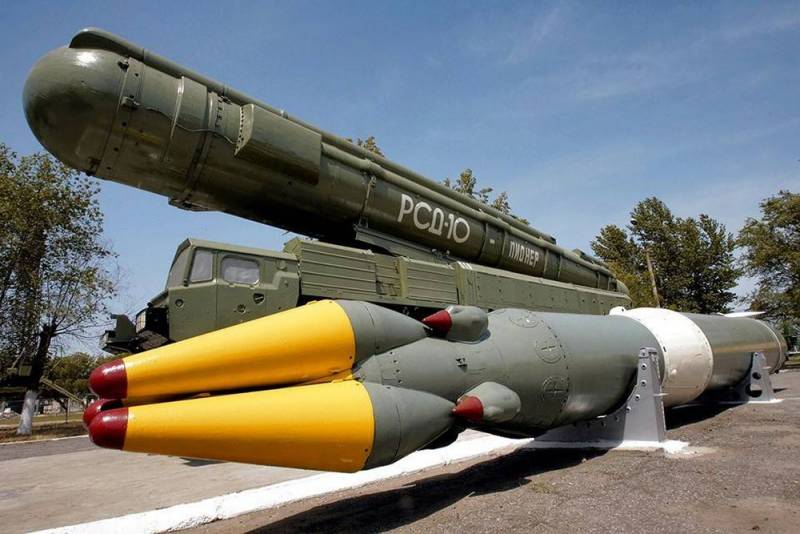 Russia has begun scientific, technical and development work in this area, as well as the United States
- said Ryabkov.
It should be noted that on February 1, 2019, US President Donald Trump announced that Washington was leaving the INF Treaty, and on February 2, 2019, Russian President Vladimir Putin decided on Moscow's mirror measures in this regard.
What to do next - decide the USA
- emphasized Ryabkov.
Ryabkov recalled that the Russian president said that Moscow would not deploy medium- and shorter-range missiles, anywhere until American missiles appeared there. Therefore, the security of Europe and the United States depends on Washington.
Russia will abide by its unilateral moratorium
- said the diplomat.
At the same time, Ryabkov said that Moscow is ready to discuss Washington's proposals, if they come. Russia has already submitted to the United States a number of its proposals on how to get out of this difficult situation. However, the American side has not yet shown interest and they have no desire for dialogue.
And I suspect that this is due to the fact that Russia is treated as a revisionist force that is not worthy to sit at the same table with the United States
- he added.
However, according to Ryabkov, Moscow treats this kind of thing calmly and as soon as Washington "ripens" to an equal dialogue, they will return to this issue and it will be considered. It turns out that until such a moment has just come. Therefore, Russia is taking its steps to restore the system of strategic stability in connection with the US withdrawal from the INF Treaty.
Previously we
Reported
that the US Congress wants to try to stop the country's exit from the INF Treaty.