An amazing and frankly provocative position on the INF Treaty is taken by NATO Secretary General Norwegian Jens Stoltenberg. This dubious "gentleman" regularly scares Europeans with the "aggression" of Moscow, while on behalf of the "peace-loving" bloc that he leads, he regularly makes threatening statements against Russia.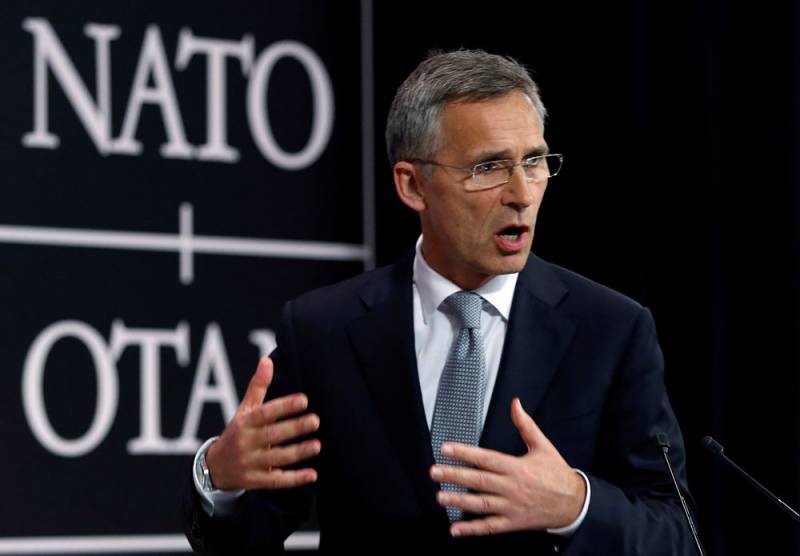 It should be noted that Stoltenberg attended the 55th Munich Security Conference (February 15-17, 2019), where during his speech he called on Russia to return to compliance with the INF Treaty. In his opinion, there is not much time left for this. He published the video of this "historical" speech on the official page on the social network Twitter.
The entire nuclear arms control system is in jeopardy ... Russian missiles can strike European cities, including Munich
Stoltenberg pointedly pointed out, looking around those present to imbue him with his speech.
He clarified that without compliance with the INF Treaty by both parties, this agreement turns into a regular "piece of paper". But at the same time, the European countries of NATO support Washington's decision to withdraw from the agreement,
confirming
that "Russia is to blame for everything." At the same time, Stoltenberg generously left Russia a "window of opportunity".
We urge Russia to seize this opportunity and reliably destroy medium-range nuclear missiles. The clock is ticking. We expect Russia to return to an agreement
- said the Secretary General of NATO.
After that, Stoltenberg admitted that the Alliance was ready for the worst case scenario - "a world in which there is no INF Treaty".
So it turns out that Stoltenberg absolutely does not care that the USA was the first to withdraw from the INF Treaty and until the final termination of the agreement for another nearly six months. And if the USA does not need the INF Treaty, then Russia does not need it either. Moreover, the NATO Secretary General is not at all interested in the issue that the parties to the agreement are Russia and the USA. There is no mention of NATO. Therefore, he has no right to poke his nose in the INF Treaty.
If Stoltenberg wants to tackle the elimination of intermediate and shorter-range missiles, then he needs to take the initiative on behalf of all 29 member countries of the Alliance and invite the rest of humanity to participate in the INF Treaty - 2. Otherwise, all that Stoltenberg does is an empty air shock.