Turkish President Recep Tayyip Erdogan on the Turkish television channel A Haber sharply criticized the United States and European countries, and the European Union as a whole. So, according to him, the EU does not want to accept its country into its membership solely for religious reasons, since Turkey is a Muslim state. He called on the EU to state this explicitly.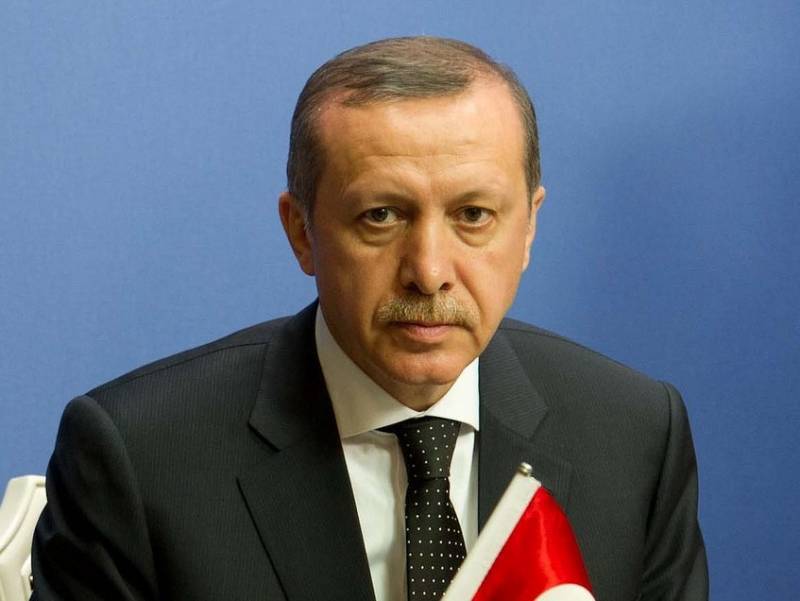 The Turkish leader accused Washington of acting "insincerely", refusing to extradite religious leader Fethullah Gulen. Ankara accuses him of organizing a coup attempt on July 15-16, 2016. It should be recalled that then Erdogan was almost overthrown from his post, and later in the media there was information that he had been warned in time from Russia.
In addition, the Turkish president accused the CIA of not wanting to investigate the high-profile case of the murder of journalist Jamal Khashoggi in the building of the Saudi Arabian consulate in Istanbul. Although, according to him, Turkish law enforcement authorities shared with the American intelligence all available information about this crime. In this regard, Erdogan said, his country intends to transfer the case to international courts.
Another controversial issue between Turkey and the West, which is rooted in history and concerns far not only the West, is the attitude to the massacre of Armenians in the Ottoman Empire in 1915. Then, according to various estimates, from 700 thousand to one and a half million people died. It is not surprising that the Turkish authorities view these events differently than many others. In this speech, Erdogan criticized the decision of French President Emmanuel Macron, who in early February decided to declare April 24 as the Day of Remembrance of the Armenian Genocide.
He is new to
policy
let him learn history better. There was no genocide in our history
- said the President of Turkey to Macron.
It should be noted that the first extermination of Armenians in the Ottoman Empire was recognized by Uruguay (back in 1965). France declared the events of 1915 the Armenian Genocide in 2001. In the summer of 2016, Germany did this, and in February last year, the Netherlands. To date, it is officially recognized in 23 countries, including Russia. But in the United States, such recognition was not made, but US President Donald Trump said in April last year that the destruction of the Armenians was "one of the worst mass atrocities of the twentieth century."