Washington continues to operate in the style of "divide and conquer" in relation to Caracas. Recently we
Reported
how the Americans managed to find one traitor among the local generals, and as adviser to the President of the United States on national security, John Bolton
He pledged
that the United States will punish everyone who does not recognize the impostor Juan Guaido as the head of Venezuela.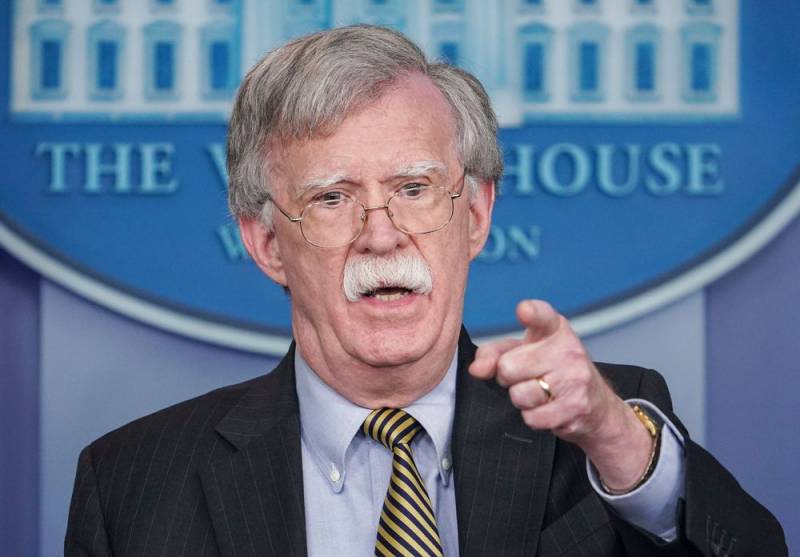 So, Bolton has pointedly said that secret negotiations are already underway between Venezuelan generals and Guaido. He said this in an interview with Fox News. According to him, Guaido personify the "democratic" opposition, which opposes the official "totalitarian" Caracas. Bolton said that key statesmen and officials of Venezuela are also participating in the negotiations.
At the same time, incumbent President Nicolas Maduro did not know anything about this, but now Bolton enlightened him. However, Washington cannot boast of great successes, except for one traitor general from the Air Force. But Bolton can actively move his mustache in front of the cameras, making a smart and respectable, and sometimes formidable, look. A person's work is this, it must be understood.
Key officials and generals supporting Maduro are in ongoing negotiations with the opposition. The President (Maduro - ed.) Does not notice this, this happens implicitly, but they are negotiating. There are 2 thousand generals in Venezuela, which is more than in all NATO countries combined. This is where corruption comes from
- stressed Bolton.
It turns out that out of the two thousand generals mentioned by Bolton, Washington managed to entice, or, more simply, buy, only General Francisco Jánes Rodríguez, Venezuelan military attache in the United States Jose Luis Silva and Colonel of the Ground Forces Ruben Alberto Paz Jimenez. Soon, Washington will begin to boast of the lieutenants and sergeants who have come over to its side. It looks really poor compared to similar US special operations in Libya and Iraq. Then the high-ranking military sided with the packs on the side of "democracy."
It should be noted that earlier Bolton vowed to lift all sanctions from the Venezuelan military if they go over to the side of Guaido. At the same time, Bolton said that he had several times discussed with US President Donald Trump the possibility of US military intervention in Venezuela. According to Bolton, Trump does not mind and even shows interest, but there is the US Congress where this idea has no support.