US President Donald Trump has introduced a state of emergency in the country by signing the relevant document. This was told on his Twitter page by his spokeswoman Sarah Sanders.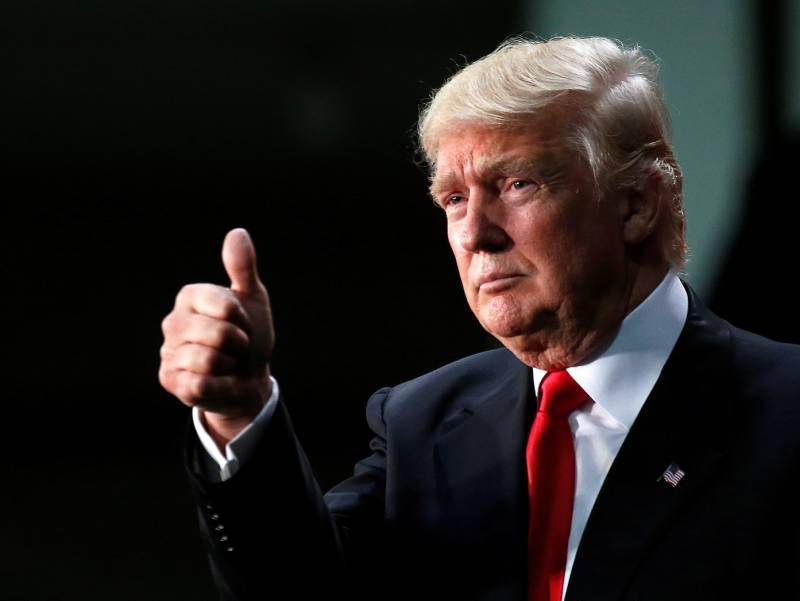 This decision is connected with the situation around Trump's idea to build a wall on the border with Mexico to protect the United States from the flow of migrants from Latin America. The American leader demanded that Congress budget the amount needed to build the wall. However, the Democratic Party categorically objected.
The President signs a declaration on the national emergency regime in connection with the threat to state security and the humanitarian crisis on the southern border
- said a spokeswoman for the US president.
Trump also sent a letter to the speakers of both houses of Congress announcing the declaration of a state of emergency. The text of the message was published in the American newspaper Wall Street Journal.
Now the US Secretary of Defense is tasked with building the necessary facilities, as well as supporting the army's work on the southern border. The building will be engaged in a corps of military engineers. Together with the document on the emergency mode, the US president signed a draft budget, according to which 1,38 billion dollars from the budget were allocated for the construction of the wall. Other funds — about $ 6,7 billion — will be earmarked from other sources, which does not require congressional consent. The idea of ​​building a border wall is one of Trump's campaign promises.
Meanwhile, the Legal Committee of the House of Representatives of Congress announced the start of an investigation into the legality of the introduction of an emergency regime. Democrats believe that Trump's declaration is a reckless disregard for the principle of separation of powers and the duties of the head of state under the US Constitution.
In addition, a lawsuit was filed against the President of the United States from Public Citizen, a non-profit organization for consumer protection. The lawsuit is related to the fact that the wall will be built on land owned by three Texas landowners.