German Minister of Defense Ursula von der Leyen said that Russia deliberately introduces a split in relations between European countries. Accusations against our country from the lips of the head of the German military department were voiced at the Munich Security Conference.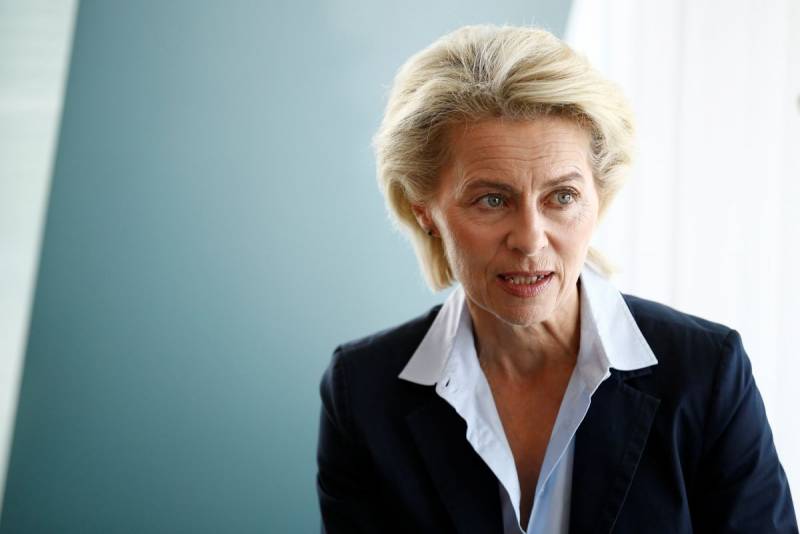 Recall that the Munich Security Conference brought together about 600
politicians
, military, businessmen, scientists from a number of countries. The Russian Federation was represented at the conference by Russian Foreign Minister Sergei Lavrov.
Conference participants shared their views on security issues in Europe. Of course, it was not without the speech of the Minister of Defense of Germany - one of the most important countries in Europe.
Ursula von der Leyen, accusing Russia, claims that the EU is supposedly ready for dialogue with our country. But it is necessary that Russia also strive for it. This, to put it mildly, is a very strange statement, given that we did not introduce sanctions against European states first, we do not support coups d'etat with the overthrow of legitimate authorities, as it was in Ukraine.
No less strange was the reproach for striving to split the European Union.
I know that Russia is doing everything to split the relations between European countries. I want to assure that we are well aware and aware of this,
- emphasized Ursula von der Leyen.
In fact, it is not Russia that is splitting the European Union, but the United States, which is trying to completely subordinate the policies of European countries to their interests. And the countries of Eastern Europe, the same Poland or the Baltic republics, are under the most serious political influence of the United States. If they have to choose whether to submit to Brussels or Washington, then in the current situation they will choose Washington.