The spokeswoman for the Russian Foreign Ministry, Maria Zakharova, told reporters during a briefing that a provocation was being prepared against Venezuela, which could result in deaths. Moreover, it will be held under the plausible pretext of the import of humanitarian aid into the country from the Colombian city of Cucuta.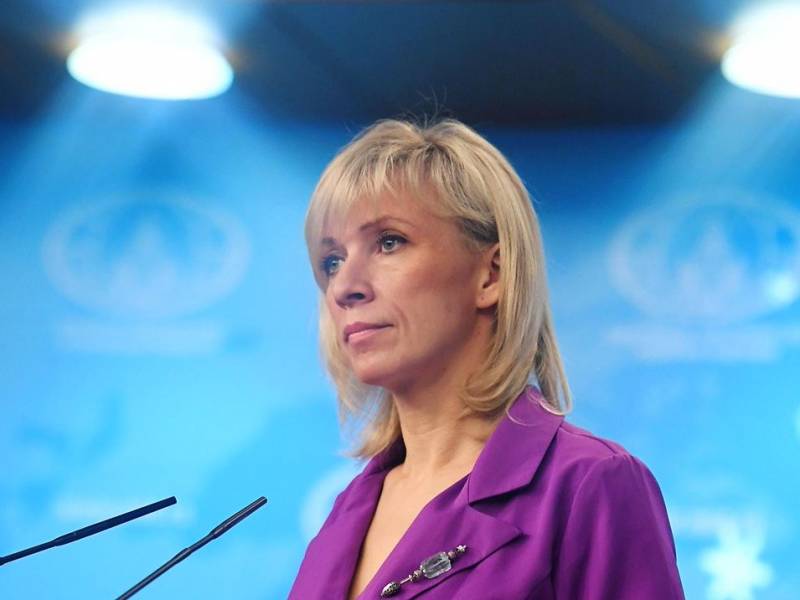 After the provocative act is implemented, the Russian Foreign Ministry does not exclude that it is used as a pretext for the subsequent armed invasion.
In the city of Cucut, let's not be deceived, under the guise of a humanitarian convoy, a provocation is being prepared, including with the victims. And she is needed as an excuse for a forceful action from the outside. Everyone should clearly understand this.
- stressed Zakharova.
She called on all parties to refrain from statements and actions that could lead to an escalation of tension in Venezuela. If someone really wants to provide humanitarian assistance to the people of this country, then he can act through the UN office in Caracas.
It should be noted that Washington is preparing an action on February 23 to send the so-called humanitarian convoy to the Bolivarian Republic. It will pass through the city of Cucuta, which is located near the Colombian-Venezuelan border. Drug traffickers and other criminal elements are actively operating in this hard-to-reach area, which increases the possibility of taking any provocative step.
Venezuelan President Nicolas Maduro
blamed the USA
that their so-called humanitarian aid consists of spoiled and contaminated products. According to him, the attempt to deliver her to Venezuela is a humiliation of the country.