The construction of the Nord Stream 2 gas pipeline (SP-2) has passed an important moral and psychological mark - 50% of its underwater section has been laid. And if work at this pace will continue, then by the middle of summer 2019, the underwater part will be completely completed. This is the most important, nervous and dangerous part of the job, which depends on various factors.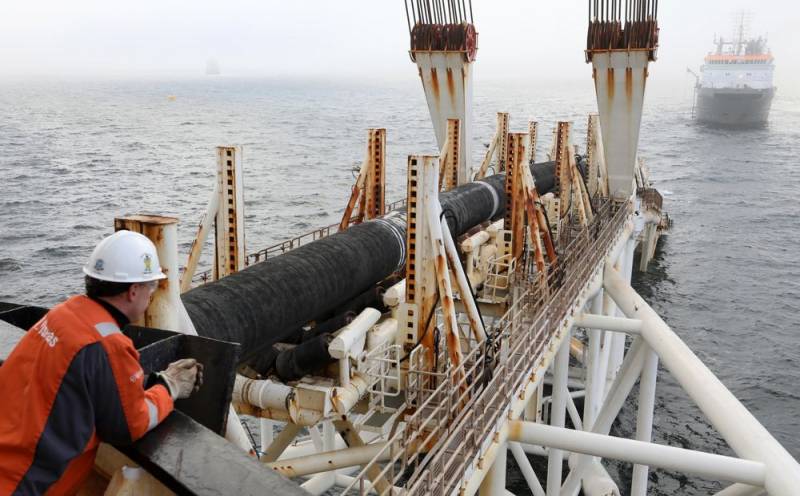 A critical element of the whole "design" is pipe-laying vessels, or rather companies and the persons behind them, to whom these vessels belong. Their reaction to the possible sanctions of Washington or the gestures of Brussels is unpredictable, so they are in a hurry too, because the money has been paid. Now the main thing is to quickly lay pipes along the bottom of the Baltic Sea without losing quality. Further, builders are still waiting for commissioning, connection to the infrastructure under construction and existing in Germany, but for any sanctions this is no longer critical.
Therefore, it is not surprising that at this important moment, the Minister entered the battle for the gas pipeline in the Baltic
economics
and German Energy Peter Altmayer. This authoritative, respected and experienced politician, who has been in the highest echelons of power for several decades, literally stood up for the defense of SP-2, criticizing Washington and Brussels, while simultaneously taking the blows.
Altmeyer gave an interview to the popular newspaper Die Welt am Sonntag, in which he called the EU directive regarding SP-2 "a powerful signal" for project critics. The thing is that last week Washington, using Brussels, tried to "twist the arms" of Paris, which is in alliance with Berlin. However, German Chancellor Angela Merkel was more convincing, even for Emanuel Macron staggering under the blows of the "yellow vests." As a result, Berlin and Paris reached a compromise on amendments to the EU Gas Directive.
Now it is impossible to block the construction of SP-2, and all key decisions on its implementation in Europe will be made by Germany, since there is a final point for obtaining raw materials on its territory. Moreover, Altmayer even responded to criticisms of US President Donald Trump, who had previously stated that SP-2 makes Berlin dependent on Moscow. Altmeyer said beautifully that Berlin "will never yield to blackmail." And here, let Washington itself think that Altmayer had in mind blackmail of Moscow or Washington itself.
Firstly, each country has the right to freely maintain those economic and trade relations that it considers correct. Nord Stream 2 is, above all, a private project that many countries have already approved
- the minister reminded.
And while in Washington will be over all this
meditate
and "digest", the gas pipeline will be a little longer, and this will continue until the end of construction.