Washington continues to unceremoniously poke its long nose into the affairs of Berlin, indicating what needs to be done on a particular issue. This is clearly seen in the defiantly impudent actions of the US ambassador to Germany, Richard Grenell.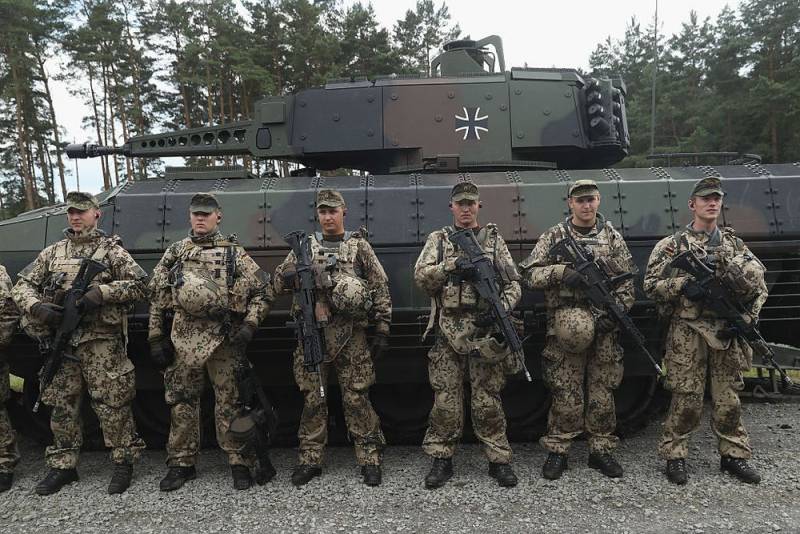 First, you need to recall that more recently, on January 13, 2019, Grenell sent letters to a German company threatening to impose sanctions on the part of the United States because of the support of Nord Stream 2. After that, a huge scandal erupted in Germany. Local business and ordinary people were openly indignant at this egregious and unprecedented case of violation of diplomatic ethics. They demanded to send the US ambassador from the country. However, official Berlin showed weakness.
And so, Grenell gave an interview to the popular German weekly publication Die Welt am Sonntag, released since 1948. The US ambassador said that Berlin should not save on defense, since "Russia is on the verge", after which it threw out to the readers everything that he thinks about this matter.
It should be noted that this interview was published on February 10, 2019, just a few days before the meeting of NATO defense ministers, which is scheduled to be held in Brussels on February 13-14, 2019. The meeting is scheduled. By the way, in 2019, the Alliance will celebrate its 70th anniversary.
So, Grenell believes that the commitments made by Germany to increase defense spending to 1,5% (GDP) are insufficient.
NATO requires two percent by 2024
- said the US ambassador.
America simply reminds its good ally of Germany that now is not the time to weaken or undermine NATO. Russia is on the verge, it should be clear to everyone that NATO needs to be strengthened
- emphasized Grenell.
According to Grenell, Germany still has not provided the Allies with a convincing plan, according to which its path and desire to achieve the cherished 2% would be visible. That is, he demanded an increase in Germany's defense spending. Then he added that he "understands" that the Germans prefer to spend their money at home, rather than to increase the military budget. At the same time, he denied rumors that the United States could leave NATO.
Grenell did not specify where the mentioned "threshold" on which Russia stands is located. However, in his words, one can clearly see with what impatience the German taxpayers are waiting for money in the USA.