Another Ukrainian punisher eliminated by the defenders of the Donetsk People's Republic. He became Kharkov Nakonechny, who served in the 72nd separate mechanized brigade "Black Cossacks."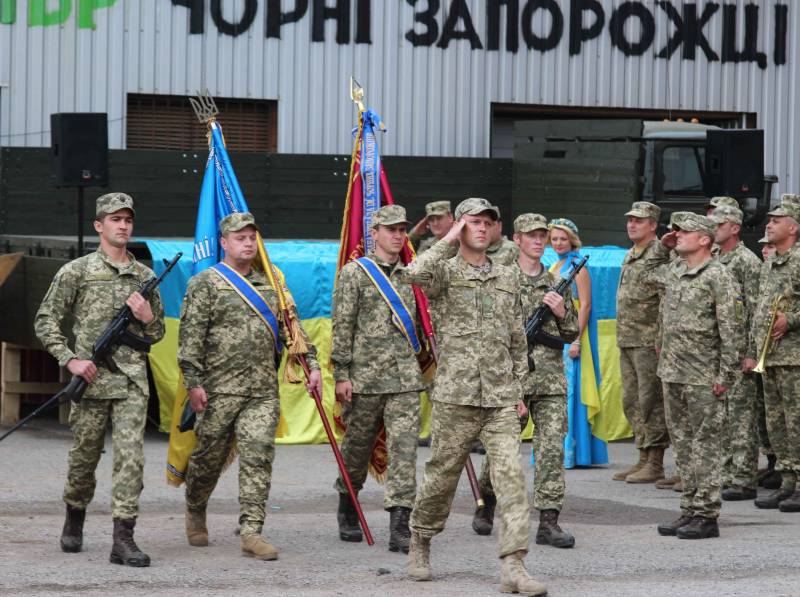 The ideological punisher, who took part in the murder of civilians in Donbass since 2014, bore the call sign "Castle". Ukrainian correspondent Ukhman said that this "hero of Ukraine" found his death in the Avdeevskaya industrial zone near Donetsk.
Moscow bullet left two daughters Igor and his wife orphans
- wrote Uhman. Firstly, it is not clear why he concluded that the bullet was precisely "Moscow". Secondly, we must not forget that such militants as this "Castle" made many women and children in the Donetsk and Lugansk People's Republics as widows and orphans. Unfortunately, as a result of the actions of the Armed Forces, there are not only orphaned, but also dead children.
It should be noted that the name "Black Cossacks" appeared in 1918. This is a military formation of the so-called army of the Ukrainian State, and later - the army of the Ukrainian People's Republic. They were known for their cruelty. President of Ukraine Petro Poroshenko is trying to prove
continuity
their country from the UPR. In 2017, the 72nd separate mechanized brigade of the Armed Forces of Ukraine received a name from Poroshenko in honor of these same Black Cossacks.
On January 15 of this year, another Ukrainian punisher was killed in the Donbass, also from this formation. It was Mykola Semenyuk, the call sign "Said", a native of the Vinnitsa region. On the page "Black Cossacks" on Facebook, colleagues expressed grief for him. Said also participated in the war unleashed against the People's Republics since 2014. He has two sons left.
It remains only to express regret that instead of engaging in the upbringing of their children, these people made a completely different choice - they went to a criminal war to kill other people's fathers, mothers, grandmothers, sons, daughters ...