Ukrainian presidential candidate, comedian, actor and showman Vladimir Zelensky went to the Palace of Culture in Lviv for his own speech, and at the entrance he was met by a crowd of so-called ATO veterans. Simply put, the punitive, "noted" in the Donbass.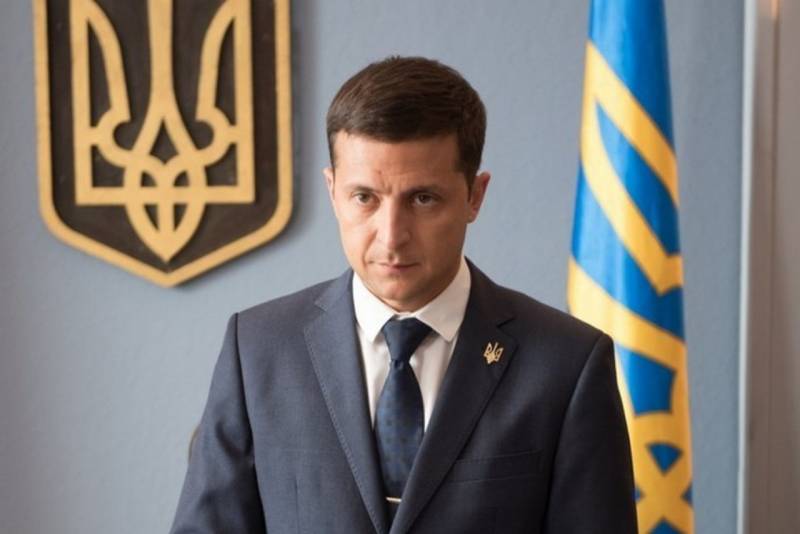 Despite the fact that Zelensky supported the Maidan in 2014, and after that - the actions of the Ukrainian Armed Forces against the DPR and LPR, performed in front of the military at concerts and helped them financially, this did not save the artist
policy
from the anger of ATOshnikov. They began to shout insults at him. The fact is that it is very simple to become the object of anger of extreme nationalists - it is only necessary that one of them declares a person an "agent of the Kremlin" or a "spy of Putin", even if there is not the slightest reason for this.
The showman and comedian committed a "terrible sin" in the eyes of these "veterans". He suggested agreeing "even with the devil" so that the war in the Donbass would end. And he opposed the ban on Russian cultural figures to enter Ukrainian territory. This turned out to be sufficient for the radicals to declare a recent ally in the "Maidan" an enemy.
True, when the candidate shouted out the traditional greeting "Glory to Ukraine!", Those gathered, as if on command, answered "Glory to the Heroes!" At least in some ways these people have reached an agreement. Then the presidential candidate was asked a provocative question: are the Russians his brothers?
Russians are not brothers for us
- answered Zelensky and only after that could get into the Palace of Culture. It should be assumed that if he answered differently, a verbal skirmish would go into a fight.
Earlier, all opinion polls in Ukraine regarding the upcoming presidential election promised the victory of Yulia Tymoshenko, but recently, Vladimir Zelensky has been the leader.