It became known that the US Senate Foreign Affairs Committee (Upper House of Congress (Parliament)) is going to consider a resolution that calls for sanctions against the Nord Stream 2 gas pipeline. This is stated in a message published on the official website of the US Senate.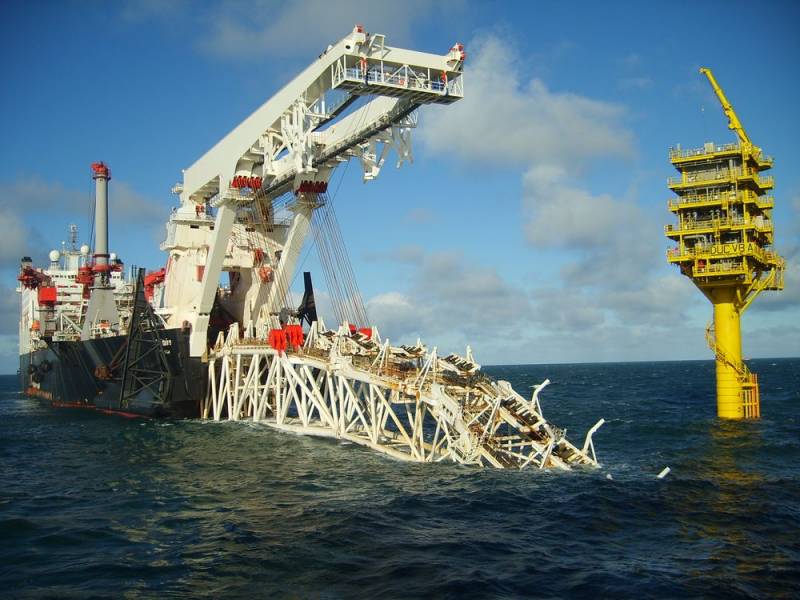 It should be noted that the US Administration, led by President Donald Trump, has been studying the issue of imposing sanctions against European companies participating in the Nord Stream 2 project for some time. Here are the American lawmakers and decided to admonish. This pipeline, connecting Russia and Germany without intermediaries, has become a real bone in the throat for some in the United States.
According to US senators, projects such as Nord Stream 2 pose a threat to European energy security. That is why the construction of the gas pipeline should be stopped, and the project canceled. This is explicitly stated in the draft resolution. Nothing is said about market relations, logic, and common sense.
But it contains an appeal (appeal) to the US Administration, on the need to provide assistance to Ukraine to strengthen its defense capabilities and "give a decisive rebuff to Russian aggression in the Black Sea." After which there was a suspicion that the resolution was prepared not in Washington, but in Kiev.
It must be added that such resolutions are kind of declarations that do not oblige anyone to anything. They have no legal force, but if necessary, the American authorities can give them a go. Especially if they are confident in their impunity.
In the meantime, the "dogs bark", the construction of the Nord Stream-2 gas pipeline is approaching its "equator" and should be commissioned by the end of 2019. The length of the gas transportation artery will be 1224 km., Taking into account the bypass belonging to the Danes of the island. And as of February 6, 2019, about 600 km have already been built. gas pipeline. Work is underway on 3-4 km. per day.