Angela Merkel continues to uphold the need for the Nord Stream-2 project, realizing its critical importance to Germany.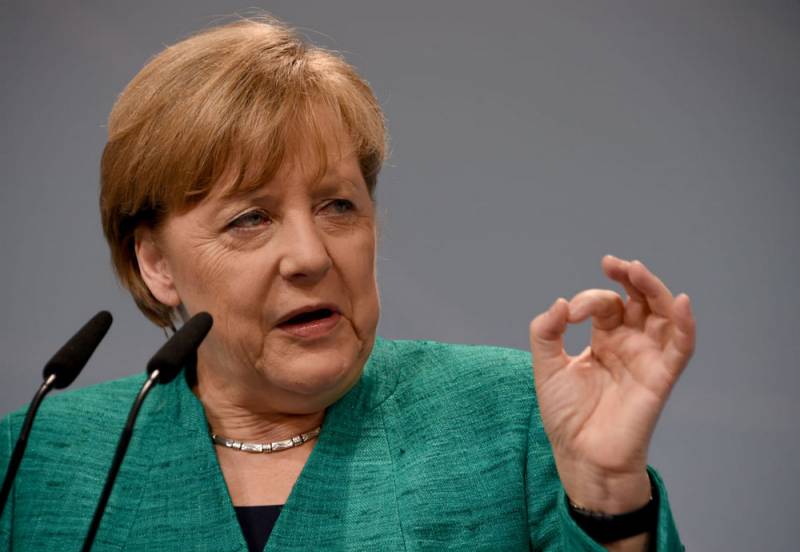 The head of the German government believes that if Berlin diversifies the routes for the supply of blue fuel and wants Russia to preserve Ukraine as a transit country, the construction of Nord Stream-2 will not lead to Germany's energy dependence.
This statement by Angela Merkel, published by Reuters, was made against the backdrop of another exacerbation of the situation in the European Union around the Nord Stream-2 project.
According to European media, citing sources in France, Paris intends to oppose the construction of the pipeline and during the next vote in the European Commission to support amendments to the Gas Directive, which involves the extension of the principles of regulation of the European gas market to pipelines outside the EU.
The excitement around the amendments to the Gas Directive arose thanks to the United States, which markedly intensified its activities.
So, the US ambassadors in Denmark, the European Union and Germany simultaneously called on EU members to vote for the adoption of amendments to the EU Gas Directive, which would extend the rules for regulating European gas pipelines to companies from third countries, including the Nord Stream-2 project .
In parallel, the Danish Foreign Minister was invited to John Bolton, Advisor to the US President Donald Trump on National Security. It is easy to guess that it was about the position of the kingdom regarding the construction of the gas pipeline.
So, the Germans have reason to be proud of their chancellor, who continues to defend the interests of Germany in spite of the monstrous pressure exerted on her by the EU and the USA.