Recently we
Reported
as February 7, 2019, the Verkhovna Rada of Ukraine in a fit of "patriotism" and impending elections changed the country's constitution. Now in the basic law of Ukraine the course towards the European Union and NATO is officially fixed. At the same time, the rule was excluded from the constitution, which created the legal basis for basing the Russian Black Sea Fleet in Crimea. And on the "Crimean question" you need to dwell separately.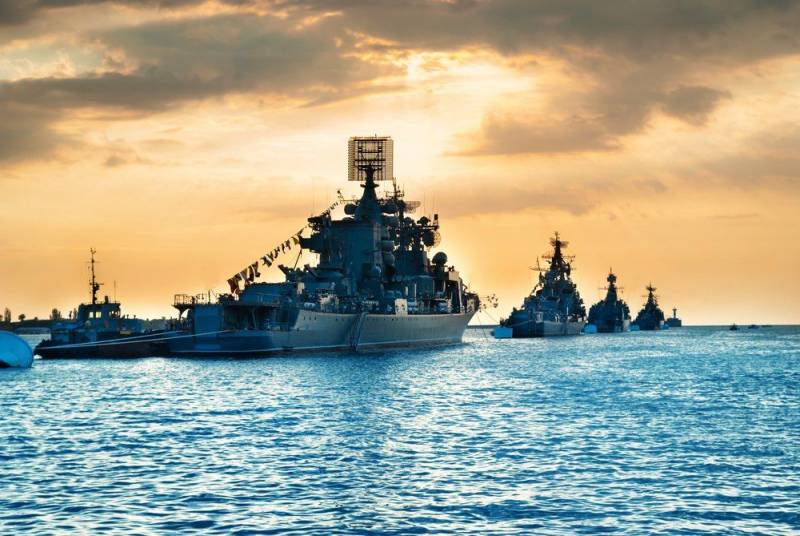 It should be noted that a number of Russian
politicians
already commented on this question for
RIA News
. For example, Mikhail Sheremet, a Russian State Duma deputy from the Crimea, said that changing the Ukrainian constitution on the Black Sea Fleet did not have any legal consequences for Russia. He logically noted that the Black Sea Fleet has nothing to do with Ukraine, because it is based on the territory of Russia, since the Crimea in 2014 became the Russian region following the referendum.
Crimea is a different country, and whatever the Kiev authorities declare there, it is simply ridiculous. This decision has no legal consequences.
- emphasized Sheremet.
Sheremet added that the above decision to abolish the norm in the Ukrainian constitution is nonsense and absurdity. With the same success, the Ukrainian authorities could prohibit someone from building cities on the moon.
In turn, the chairman of the Crimean parliament's committee on interethnic relations, Yuri Hempel, said that this step looks ridiculous. He admitted that it's even difficult for him to comment on such fake decisions. He emphasized that the Black Sea Fleet is in Crimea legally and will always be there, since Crimea is Russia. And only Russia will make decisions on its fleet on its territory.
He specified that the Ukrainian deputies incorrectly climb into the internal affairs of Russia. Moreover, it looks like crazy at all.
It's like coming to an apartment and trying to expose the owners
- remarked Hempel.
Hempel called Sevastopol the capital of the Black Sea Fleet, which retains its historical traditions. In general, the activities of Ukrainian deputies in this regard, he called a clowning.
Instead of tackling their internal problems, they organize another circus that will make the whole world laugh.
- summed up Hempel.
And it is difficult to disagree with these conclusions of Russian politicians.