On February 4, 2019, an Israeli expert Yakov Kedmi gave a large interview on the Russia 1 television channel on the air of the author's program "Evening with Vladimir Solovyov". He commented on the recent statements by US President Donald Trump regarding the INF Treaty and the dangers of nuclear war.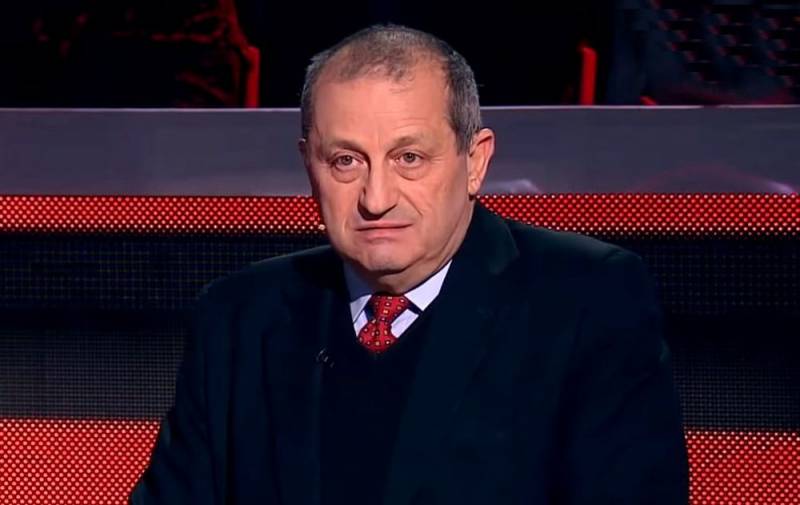 Kedmi stated that Trump's actions are stereotyped, i.e. he acts with respect to the INF Treaty just as he did with Iran and the DPRK. Trump is simply trying to negotiate the most favorable conditions, in his opinion. After which a new contract will be concluded. Trump, according to Kedmi, acts as a "businessman" who is trying to replace the contract with a more profitable one. But while Trump does not succeed.
According to Kedmi, Trump hopes that in the next six months he will be able to resolve the issue of the INF Treaty. Moreover, if the INF Treaty ceases to exist permanently, then the aggravation will be between Europe and Russia, and the United States will be able to avoid strong problems. After all, the American missile defense is located in Europe, which itself puts itself under a possible blow, following the lead of the United States. Although Europe, at present, is not at all threatened.
Kedmi added that the United States, in fact, miscalculated, having begun to bother Russia about the INF Treaty. After all, Russian military power turned out to be significantly superior to American, which turned out to be a big and unpleasant surprise for Washington, which should now catch up with Moscow in many directions. And the gap of the INF Treaty will only exacerbate this situation.
Kedmi then told how Israel managed, at relatively low cost, to create a modern army, which is much stronger than any European. And he can be understood, because he is a patriot of his country. After which he accused the United States of inefficient use of the huge amounts of money that are allocated annually for defense.
He bluntly stated that the US military budget, which is 11 times bigger than the Russian one, is primitively "squandered", and science and industry are frankly ineffective. Therefore, the United States, even having a huge army and navy, really can not oppose Russia in an open conflict. At the same time, Russia managed to use much more modest means much more efficiently. So the effectiveness of Russian society is higher.
It must be recalled that Yakov Kedmi (Yakov Iosifovich Kazakov) was born in Moscow in 1947. In 1969, he left for Israel, served in the army, worked in the "Russian section" of the Israeli Foreign Ministry, and headed the intelligence agency Nativ (1992-1999), which specializes in the repatriation of Jews from the former USSR.