Britain is thrilled. It turns out that the case of the "poisoning" of the Skripals is not so simple. In Salisbury there was still a "third Russian." And he stayed in the United Kingdom after the incident.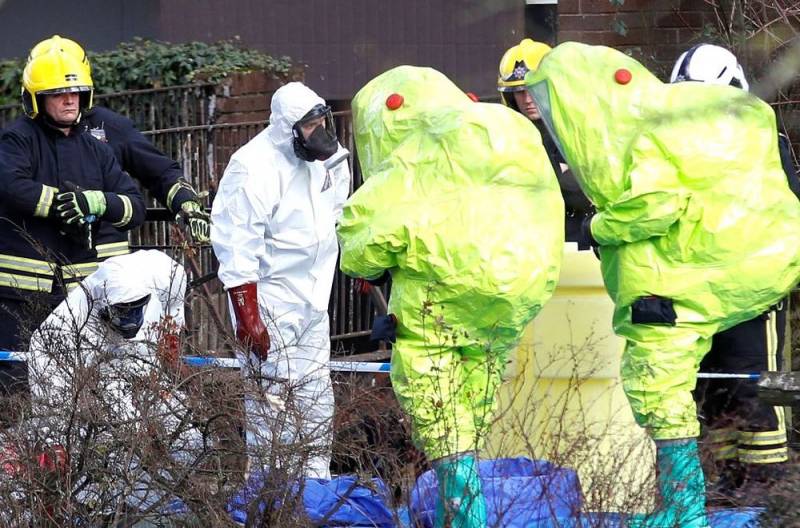 About this writes Telegraph, as always, referring to its very informed sources. At the same time, on the territory of Misty Albion, they began to actively discuss the fact that Julia Skripal was allegedly pregnant. Although where she and her father (Sergey Skripal) are located and whether they are alive at all, it is still not known.
So, Telegraph informs that a certain officer of the Russian special services under the assumed name Sergey Fedotov arrived in the UK at the same time as Alexander Petrov and Ruslan Boshirov. He was supposed to return to Moscow with them. However, before departure, he canceled his registration for the flight.
After that, the Telegraph assumes that the "third Russian" mentioned remained in the UK for at least a few days after the incident. Surprisingly, really "informed" sources could not tell when exactly Fedotov left Britain. Moreover, the publication itself could find out. But they did not strain. Perhaps the script with the "third Russian" has not yet been fully developed and they are improvising with the expression "figure out for three."
Each month, the story of the "poisoning" of Skripals continues to be overgrown with details of how stalagmite minerals are at the bottom of the cave. Therefore, it will be logical if, over time, a version appears about the rape of Julia Skripal. In Britain, this is generally a sore subject, since they stopped selling wives at the bazaars in 1913.
Moreover, a plaguing story about rape is likely to be told by many witnesses, savoring the details. After which it may seem that half of Salisbury was watching the process. And do not be surprised at this. After all, somehow materialized at the scene of the incident, "accidentally passing by on vacation," the chief nurse (chemist) of the British Army, Colonel Alison McCourt. It was she, along with her 16-year-old daughter Abigail, who was then awarded the "Rescuer" award, and began to provide "first aid" to the Skripals. So we will be waiting with undisguised interest for details from the British special services regarding the "third Russian".
We remind you that the Salisbury incident occurred on March 4, 2018. At the same time, Moscow categorically rejects the accusations and demands (to no avail) that London provide evidence.