US President Donald Trump addressed the two houses of Congress with the annual message "On the Situation of the Country." In his speech, he said that he and his administration had been able to achieve great success and "rapid progress".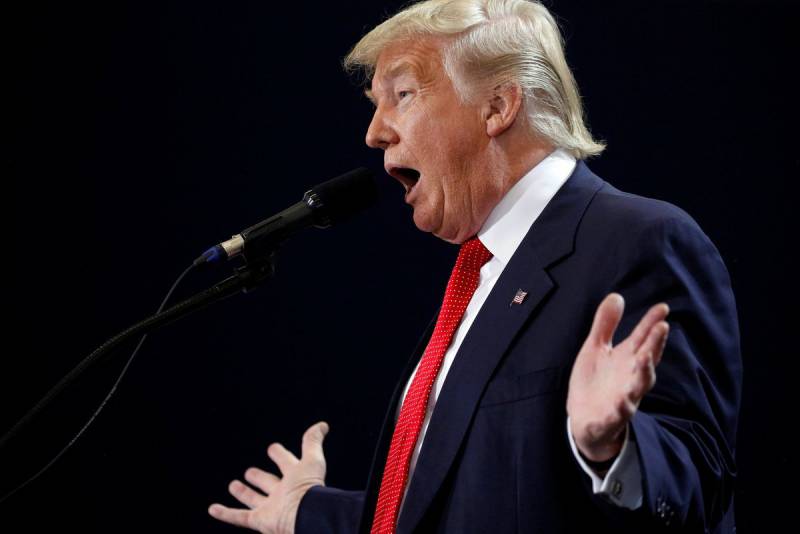 American
the economy
Trump called the "subject of envy" for the whole world. In addition, according to him, the US army is the most powerful in the world, thanks to which America "wins day after day." A "revolution in the energy sector" has been held, and now, the head of state said, the United States is a leading producer of gas and oil.
Over the past two years, my administration has resolved at an urgent, historic pace problems that have been ignored by the leaders of both parties for many decades.
- stressed Trump.
At the same time, he was forced to pay attention to the problems existing in the country. He attributed them to "stupid wars" and "ridiculous party investigations." This is precisely what prevents the "economic miracle" in the USA. He called on all forces to "unite within the country" in order to defeat some "opponents abroad."
Robert Muller's investigation into Russia's interference in the 2016 US presidential election is an eternal "splinter" for the American president, whom he is still unable to get rid of. In this paragraph, you can understand it. As for the "stupid wars", it should be noted that Trump himself repeatedly took steps that added "kerosene to the fire." In particular, the attacks on the positions of the Syrian army, inflicted due to the false, concocted productions of "chemical attacks", and now - the outbreak of war in Venezuela. The withdrawal from the nuclear deal with Iran and from the Treaty on the Elimination of Intermediate-Range and Shorter-Range Missiles (INF Treaty) also cannot be called steps to prevent wars.
Meanwhile, according to opinion polls, Trump
losing support of fellow citizens
. So before his speech in Congress, the US president was forced to contemplate a protest against his rule: the crowd met his motorcade with the inscription "Huge liar."