While US President Donald Trump, as, however, all his predecessors did, discussing the legitimacy of a foreign leader, he himself is rapidly losing the confidence of his constituents.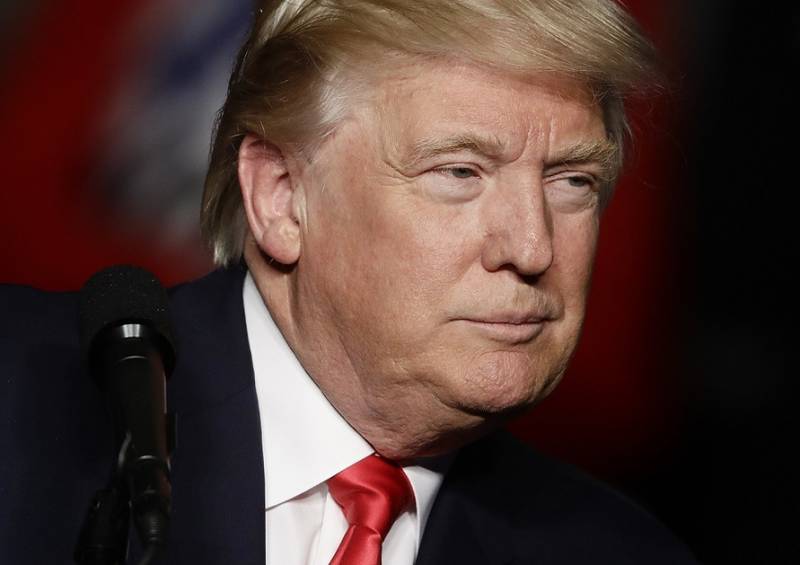 Politico, in conjunction with Morning Consult, conducted a sociological survey whose data are disappointing for the head of the American state. It turned out that more than half of the country's citizens in the next election will vote against Trump. That is, 52% of respondents are ready to vote for anyone, if only not for him.
Of course, he remained with supporters. According to the survey, they scored 26 percent. There are those who are hesitant: six percent of those polled would probably vote against Trump, another 10 percent would probably vote for him.
Regarding the issue of approving the work of the US president in his post, here the results of the poll are not in favor of Trump. 56% do not support his activity, 41% spoke about it in a positive way.
1933 potential voters participated in this survey. It is believed that the error in such surveys does not exceed two percentage points.
Among the reasons why Trump is losing confidence is the situation with migrants, the president's initiative to build a wall on the border with Mexico and the consequence is a shutdown that has swept the country (suspension of work of many ministries and departments for a record time for the country). US citizens blame the head of state for this situation. You can also include adventurous external
policies
the American leader, who often speaks of the need to end wars abroad, but in fact continues them and even seeks to start new ones (as evidenced, for example, by the situation in Venezuela).