Venezuela is the largest importer of Russian weapons in the Western Hemisphere of the planet. Therefore, it is not surprising that Dmitry Shugaev, director of the Federal Service for Military-Technical Cooperation (FSVTS) of Russia, said that Moscow intends to further develop relations with Caracas.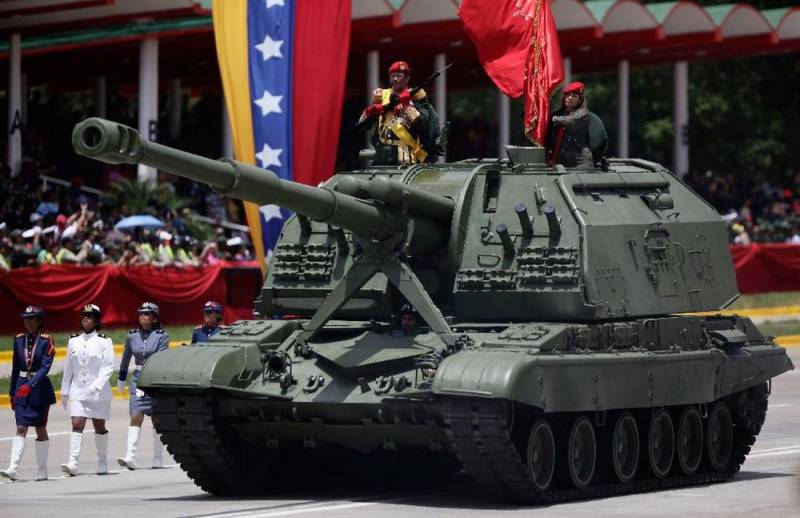 It should be recalled that on January 23, 2019, another attempted coup d'etat began in Venezuela. From time to time, Venezuelan traitorous officials make themselves known, who declare that they recognize the impostor Juan Guaido as the interim president of the country. There are even officials appointed by the impostor who are recognized where legitimate authority is not recognized.
For example, the whole special representative of Juan Guaido in the Organization of American States (OAS) Gustavo Tarre materialized in this way, who accused Moscow of failing to fulfill obligations under previously concluded contracts and said that he would review the military-technical cooperation with Russia. And few people in the West are interested in the fact that back in April 2017, the legitimate president of Venezuela, Nicolas Maduro, launched the process of the country's exit from the OAS.
Our
technique
It has proven itself very positively both in Venezuela and in the neighboring countries: Peru and Brazil. And we will make every effort to maintain it in combat readiness. This is our main goal. We are following
political
the situation in Venezuela. She very, very worries us, but we are not inclined to curtail cooperation
- said Shugaev in an interview with the newspaper
Kommersant
.
Shugaev clarified that statements about the revision of the military-technical cooperation with Russia, as well as allegations of default, were made by someone who is clearly not in the topic of real relations between Moscow and Caracas. He recalled that Russia has been carrying out military-technical cooperation with Venezuela since 2005. Now, basically, it is the construction of military facilities in Venezuela, as well as the supply of spare parts, maintenance and repair of weapons previously purchased by Caracas.
First of all, we are talking about a center for the maintenance and overhaul of Mi-type helicopters, a phased commissioning is planned for this year. In the future, we can talk about the creation of stationary and mobile service centers for "after-sales" and other types of equipment
- said Shugaev.
It should be added that Russia fulfilled most of the arms contracts before the start of the next coup attempt in Venezuela.