Russia and Iran have practically abandoned mutual settlements in US dollars. Now payment for goods during trade between the two countries will be made in their national currencies.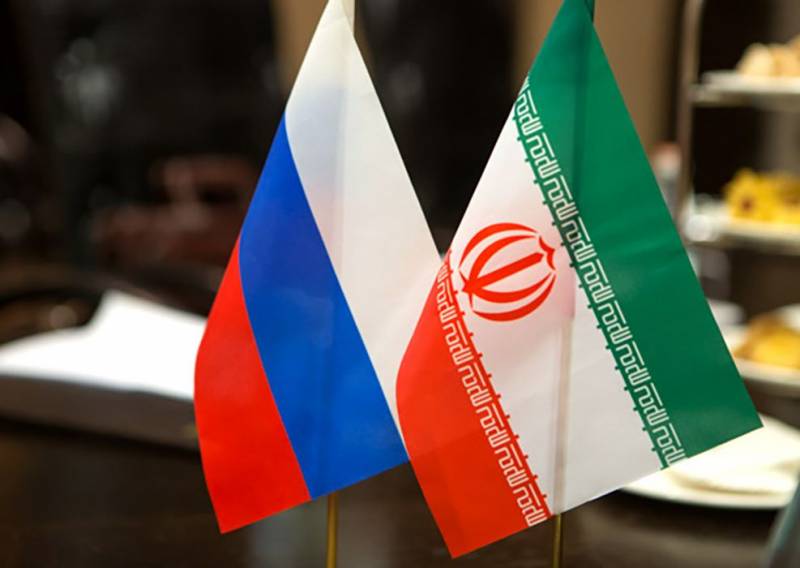 This and other issues of cooperation between Moscow and Tehran were told in an interview
TASS
Russian Ambassador to Iran Levan Jagaryan. According to him, the new method of mutual settlements is a difficult task, but both states and their banking structures have the necessary potential to solve it. Moreover, this issue, according to the diplomat, is very important.
In fact, we have already abandoned the dollar in the framework of cooperation with the Iranians, we will rely on the Russian ruble and the Iranian rial, in case of urgent need - on the euro, in the absence of other options
- said Jagaryan.
Last year, US President Donald Trump announced his country's withdrawal from the "nuclear deal" with Iran. This entailed sanctions against Tehran. In particular, the Central Bank of this country is prohibited from paying in dollars.
Answering an agency question about what
economic
the situation in Iran after the American sanctions came into force, the ambassador emphasized that it really worsened somewhat. But we are talking about a strong state that has powerful potential. In addition, for Tehran, US sanctions are not new.
I believe that the Iranian leadership and the nation are strong enough to prevent destabilization of the situation. We are interested in a stable situation in Iran, unequivocally condemn the illegal sanctions
policies
Washington and call on other Western countries
- said the Russian diplomat. He noted that it was the United States that violated the agreement, and Tehran, on the contrary, fulfills all the obligations undertaken in accordance with the nuclear deal.
During the interview, the topic of the situation in Syria was also touched upon. Jagaryan pointed out that Moscow and Tehran are very closely cooperating in the military and political fields of resolving the crisis, but so far they have not been able to agree on joint projects to restore Syria. He categorically denied rumors that clashes between pro-Russian and pro-Iranian groups were taking place on Syrian territory, calling these reports "an outspoken duck."