The U.S. Navy is planning to deploy America's latest strike assault ship, Japan. This became known from the publication of the Japanese edition of The Japan News.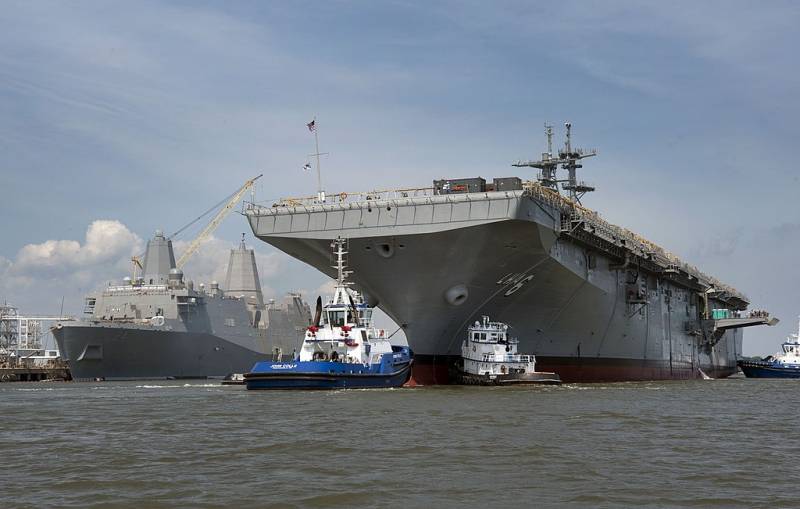 The U.S. Navy command will place the ship at its Sasebo military base, located in Japan on the island of Kyushu. The arrival of America will strengthen the American naval force in the Far Eastern waters and will become an additional factor of pressure on China.
This type of landing craft can accommodate F-35B military aircraft, combat helicopters, as well as Osprey transport convertiplanes. In addition, America is able to take on board up to 1700 Marines. The ship has a displacement of 44 tons and a length of about 000 meters.
America will arrive instead of the USP Wasp landing ship, which will go to the United States for technical re-equipment and maintenance.
The American naval group located in Japan was located here immediately after the Second World War. Today, the 7th fleet of the US Navy, which is considered the largest forward-based grouping, is based on Japanese territory. It has about 70 warships and 300 aircraft.