There will be no observers from Russia in the upcoming Ukrainian presidential elections. This was stated by the current head of the Independent Petro Poroshenko during the television program "Freedom of Speech."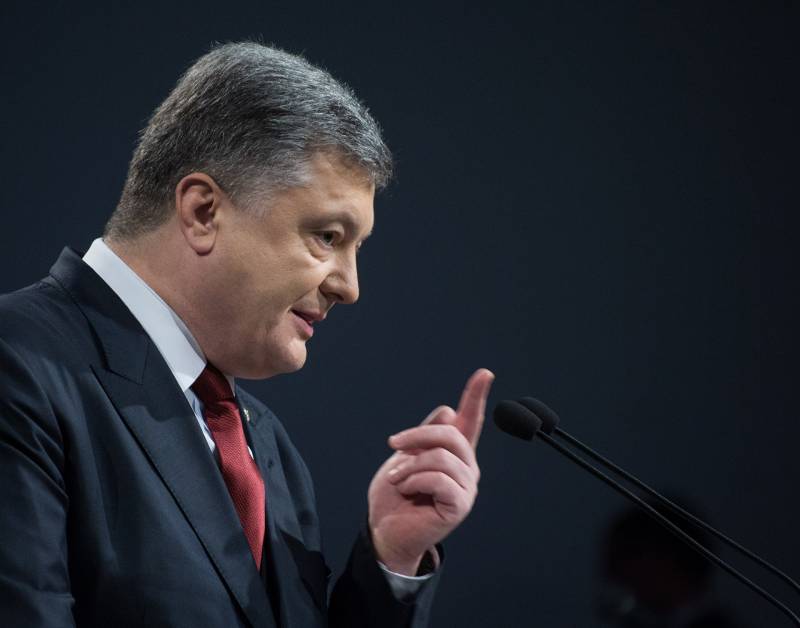 The recording of this program was posted on the ICTV YouTube channel. Poroshenko said that he would give an order to Ukrainian border guards so that Russian observers would not be allowed into the country. They will be stopped even if they arrive as part of international delegations.
In the same program, Verkhovna Rada Deputy Speaker Irina Gerashchenko announced the introduction of a bill on the "protection" of Ukrainian elections from Russian observers in the country's legislative body. Thus, in an attempt to monitor the observance of voters' rights during the elections, which is a normal procedure in accordance with democratic values, they see a certain threat in Kiev.
The justification for such a position in Ukraine is considered fictitious by certain
politicians
The "war" allegedly waged by Russia.
Obviously, we will not allow those who are fighting against Ukraine to be observers here. We propose that this be enshrined in Ukrainian law.
- said Gerashchenko.
Earlier this year, Ukrainian Foreign Minister Pavel Klimkin promised that his agency would not register observers from Russia. And he repeated his favorite mantra about the "aggressor country."
If you listen to such statements by Ukrainian politicians, an absurd picture emerges, as if observers from Russia would arrive, armed with machine guns, or in tanks to fight against the "unfortunate" Ukraine. No, they are afraid of a completely different weapon in Kiev, namely, the truth. Including the upcoming elections.