The Alliance intends to increase its presence in the Black Sea. Moreover, this process is already underway: the duration of the presence of NATO ships in the Black Sea is increasing.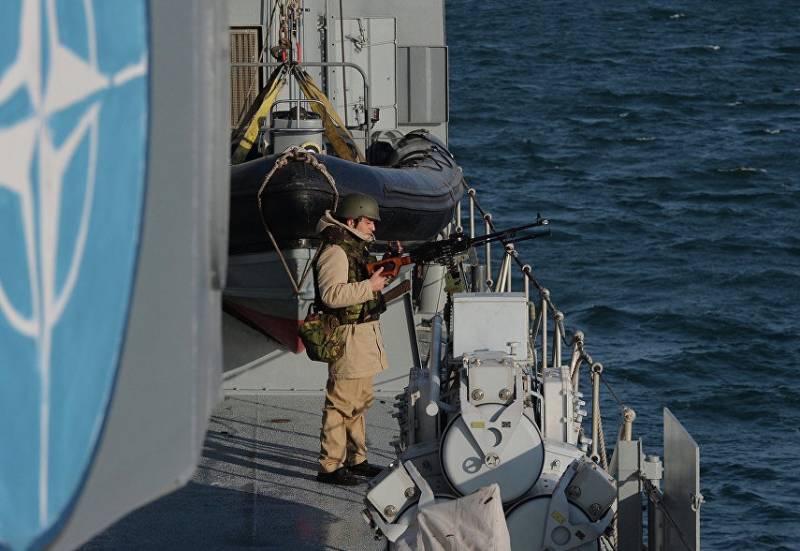 So, NATO Deputy Secretary General Rose Gotemüller in her speech to the Atlantic Committee of Norway, said that only in the last two years, the Alliance's warships have been in the Black Sea for 40 days longer. If earlier they stayed there for 80 days, now this period has been increased to 120 days.
From 2017 to 2018, we increased the presence of our ships in the Black Sea from 80 to 120 days
- she said.
Gotemüller believes that at present the scale of presence in the Black Sea is quite sufficient, but NATO is still considering ways to intensify activities in the region. The stake is placed on the "main partners" of the alliance - Ukraine and Georgia. According to the Deputy Secretary General of NATO, it is necessary to "improve their capabilities" in the Black Sea. She also pointed out the importance of holding joint military exercises.
In December last year, countries belonging to the North Atlantic Alliance, after a meeting at the level of heads of foreign ministries, announced their desire to maintain their presence in the Black Sea.
In September 2018, Gotemüller visited Tbilisi, after which she expressed concern that Russia's influence in the Black Sea is growing. And recently, at the end of January, NATO Secretary General Jens Stoltenberg said that intensification of cooperation with Georgia, including in the field of the Navy, is needed because of the "concern" with the presence of Russia in the Black Sea.