A meeting was held between Dmitry Rogozin, Director General of Roscosmos State Corporation, and Vladimir Putin, President of the Russian Federation. The conversation was dedicated to rectifying the situation in the space and rocket industry.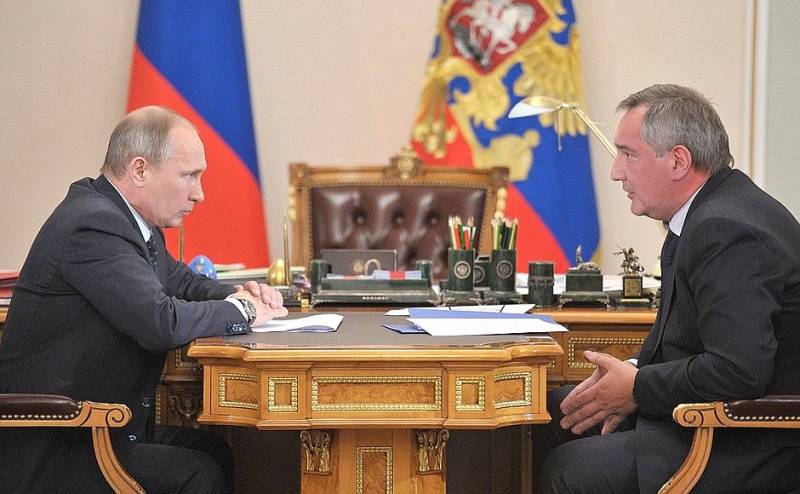 Rogozin reported that work to improve the situation in the rocket industry was carried out in 2018 simultaneously in several directions.
Firstly, the main directions of further development of the industry were identified. Secondly, there was a reduction in non-production costs by at least 15 percent. Another step was to increase the revenue of the state corporation's budget.
In addition, a lot of work was done to strengthen discipline in Roscosmos itself, as well as in its subordinate structures.
Rogozin informed the president about the introduction of personal responsibility of officials for the execution of budget items of the corporation and its estimate was significantly reduced.
The head of Roscosmos reported on the financial performance of the company. The state corporation's revenue in 2018 reached 387 billion rubles. This exceeded the 2017 figure of 304 billion. For 2019, it is planned to reach the level of 445 billion rubles.