At the end of January 2019, another attempted coup d'etat began in Venezuela. Then the head of the local parliament, Juan Guaido, declared himself the interim president of the country and the United States immediately recognized him. However, any solution to the domestic political crisis, possibly only through the efforts of the Venezuelans themselves, was reported by the press secretary of Russian President Dmitry Peskov.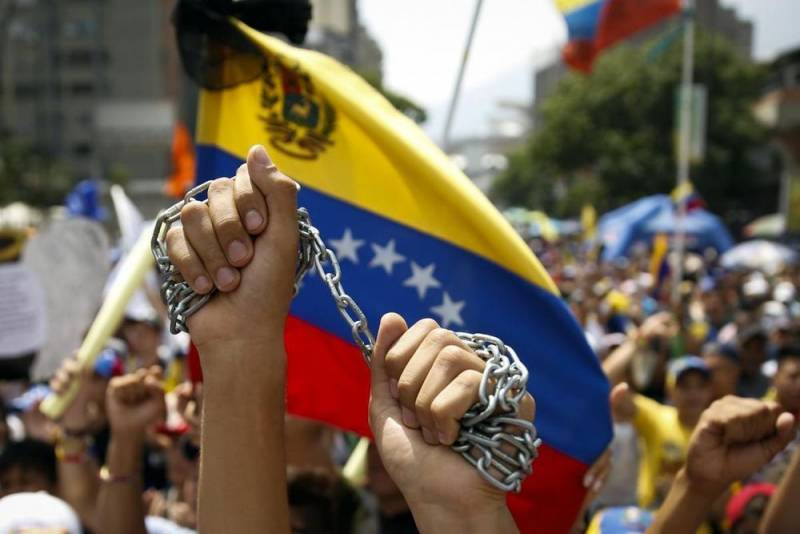 Moreover, the desire to legitimize the attempt to usurp power in Venezuela is an interference in the internal affairs of this country. And this does not contribute to a peaceful, effective and viable resolution of the situation.
The imposition of some decisions or the desire to legitimize the attempt to usurp power, from our point of view, is both direct and indirect interference in the internal affairs of Venezuela
- Peskov told reporters.
It should be noted that a large group of countries belonging to the European Union (Great Britain, Spain, Germany and France) have already stated that they will recognize the impostor Juan Guaido as the interim president of Venezuela if the legitimate authorities of Venezuela refuse to hold early elections.
In fact, this is an ultimatum or
political
blackmail. At the same time, the European Union itself "suddenly" wanted to become an intermediary in the political crisis that arose in Venezuela. Therefore, it is absolutely not surprising why the Russian Foreign Minister Sergey Lavrov called this initiative of the European Union such that it raises questions.
The EU's claim to a leading role in mediation itself raises questions because it is put forward by countries, most of which have joined the ultimatum on holding new presidential elections in Venezuela
- stressed Lavrov.
Previously we
Reported
as Washington strictly warned Ankara about Venezuelan gold.