On February 4-6, a meeting of the heads of educational and research organizations of Russia and Germany was to be held in Kazan. This event was planned as part of the Russian-German "Year of Scientific and Educational Partnerships". However, the forum was disrupted due to the position of the German side.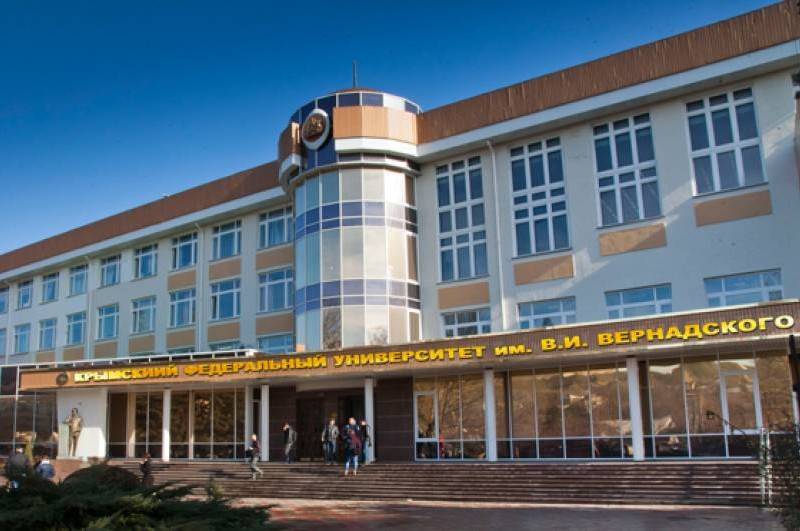 The Russian Ministry of Foreign Affairs condemned this move by Berlin. It is specified that the German authorities canceled the event due to the fact that the rector of the Crimean Federal University named after V.I.Vernadsky, located in Simferopol, Andrei Falaleev was supposed to take part in it.
A week ago, the German Foreign Ministry, as well as the Conference of German University Rectors, actually put forward an ultimatum to the Russian organizers of the meeting: in their opinion, Falaleev should not take part in the forum. This position is justified by the fact that Berlin does not recognize Crimea and Sevastopol as the territory of the Russian Federation. The Russians did not agree with this condition.
The Russian Foreign Ministry believes that in this way Germany is trying to exclude Crimeans from all bilateral cooperation programs, which is unacceptable.
Any exemptions in this context are impossible by definition, especially if attempts to achieve them are made by threat and pressure methods.
- said in a statement by the foreign ministry.
The ministry blamed the event on Germany and regretted that the language of ultimatums was used instead of dialogue. The statement also emphasized that Crimea and Sevastopol are full-fledged constituent entities of the Russian Federation.